The next-generation Mercedes-Benz GLE crossover has been spied again in Germany.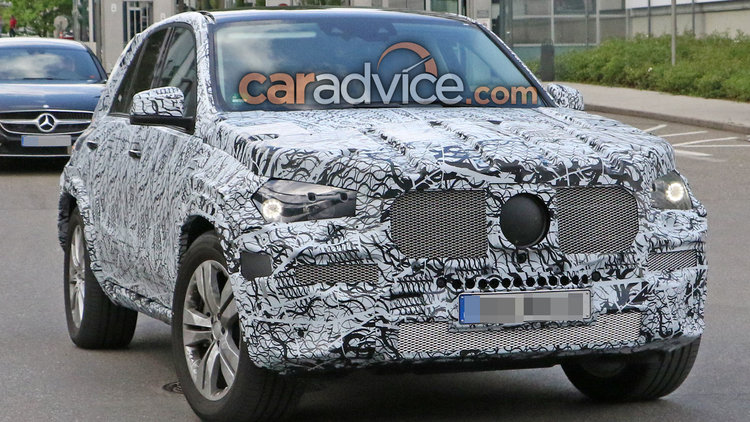 beginning of July
Under the skin, the new GLE will share a lot with the latest-generation E-Class. That means that the new SUV should weigh around 100 kilograms less than today's crossover, with much of this weight loss thanks to the use a mix of high-strength steel and aluminium components.
Volume selling models in the new GLE range will likely be powered by a selection of turbocharged four- and six-cylinder petrol and diesel engines. A plug-in hybrid version of the GLE is expected to join the range at a later date.
Top-end AMG models will probably employ the 4.0-litre twin-turbo V8 that we've already seen in the C63 and AMG GT. A brochure leaked in April suggests that the upcoming E63 AMG will have 420kW/750Nm to its name, while the E63 S will boast an impressive 450kW/850Nm.
With the amount of disguise present — a taller and square false bonnet, temporary headlight internals, false grilles, and off-the-shelf tail-lamp units — the next-generation GLE still has a while to go before it's officially unveiled.