The upcoming all-new 2017/2018 Volkswagen Polo has been spied in its production duds for the first time, with the hero GTI model caught touring California's Death Valley this week.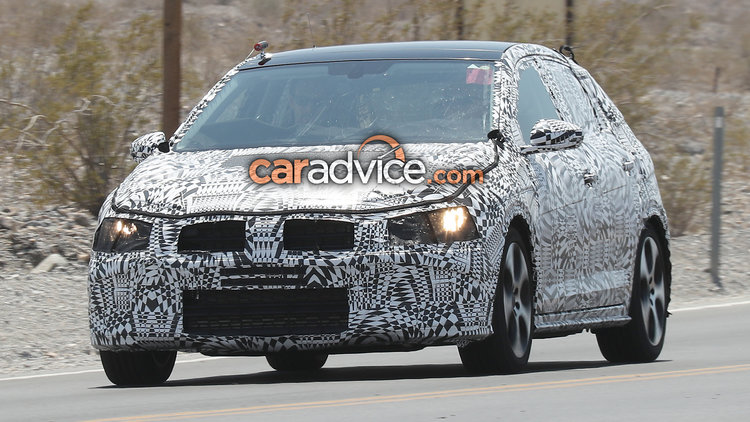 Until now, the new Polo has only been seen in 'mule' form, wearing the skin of its predecessor, the current fifth-generation model that has now been on the global market since 2009.
This heavily camouflaged example of the new Volkswagen Polo is giving away little, although it is clear - if only from the ride height, familiar wheels and sports exhaust tips - that we are looking at the hero Polo GTI.
And while the bulk of the car is comprehensively hidden away under a thick layer at both ends, the thinner covering through the centre offers a good look at the new Polo's overall proportions.
No surprise, the next-generation hatch will bring 'more of the same' on the styling front, maintaining the sharp no-nonsense lines and angles that Volkswagen has long been famous for (ignoring a few iconic curvier models).
But, like the Golf Mk7 - itself due for an update soon - this new Polo Mk6 takes on a wider and lower appearance, with a more heavily raked A-pillar, tapered roofline, compact glasshouse and short C-pillar all lending the car a more sporting look.