Suzuki is set to unveil the brands fourth model at this years Frankfurt Motorshow in Germany. The new Suzuki Splash is set to explode onto the mini car segment and follow the successful footsteps of its larger brother the Suzuki Swift.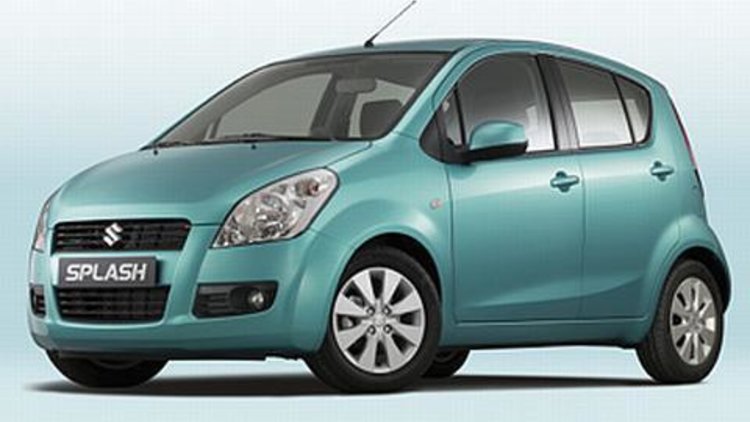 Suzuki says the new Splash will represent the second phase of the company's plans. The Splash will move towards driving fun for the family while filling a gap in the current Suzuki lineup for an ultra light car.
The new baby Suzuki will go on sale in Europe in 2008 with a choice of three engines; a three-cylinder 1.0-litre (48 kW), a 1.2-litre four-cylinder (63 kW) and a 1.3-litre DDiS turbo-diesel (55 kW) with an optional diesel particulate filter.
Suzuki Australia spokesman Andrew Ellis told CarAdvice it is unlikely that Australia will see the new 1.0-litre engine, but there is a possibility the 1.3-litre Diesel will make it along with the 1.2-litre petrol. All variants are only offered in with five-speed manual transmission.
Although not yet confirmed for Australia, the European specifications will include anti-lock braking system (ABS) and electronic brake-force distribution system (EBD) as standard on all models, while the highly debated and desirable Electronic stability program (ESP) and six airbags (dual front airbags, dual seat-side airbags, dual curtain airbags) will be available on the higher grades or as options.
Mr Ellis told CarAdvice the Suzuki Splash will land in Australia by the second half of 2009.
Although the splash is the fourth car in the lineup, there are hints from the Japanese manufacturer that other models are also in the works. A sedan perhaps? Say hello to the Kizashi concept vehicle (Kizashi means Prelude).
The Kizashi will also be unveiled at the show. Suzuki Australia is also launching the SX4 Sedan in a few weeks.
With the growing reputation of Suzuki worldwide, spearheaded by the brands now iconic Swift, the company, which started out producing weaving looms, has come a long way to become the worlds 12th largest manufacturer.
We will be present at the 62nd Frankfurt Motorshow next month and look forward to snapping exclusive photos for our readers.
Suzuki Splash & Kizashi at Frankfurt