News of the new Hyundai Tiburon has caused a massive response by car lovers all over the net. Hyundai insiders have confirmed the car's Rear-Wheel-Drive setup as well as the possibility of a force-fed induction.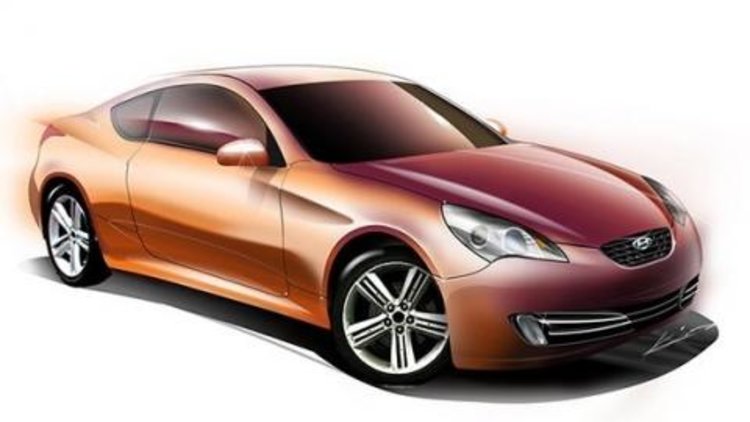 Fans have been hard at work, and a Computer Generated Image of what the new Tiburon might look like has just hit the net:
With the demise of affordable two-door coupes (Nissan 200sx, Toyota Celica, Honda Integra, Honda Prelude and Ford Probe), many see the Tiburon not only as the new hero car for Hyundai, but perhaps the beginning of a new era for affordable two-door coupes.
The new Tiburon will feature a start button, 19? wheels plus the option for brembo brakes. Expect to see the production ready Tiburon in the next 6 months.
Hyundai Tiburon RWD Concept