Hyundai has taken a step backwards and removed Electronic Stability Control (ESC/ESP/DSC) and side & curtain airbags from the entry level Hyundai Santa Fe. GoAuto reports the move by Hyundai has caused the RACV to voice concerns.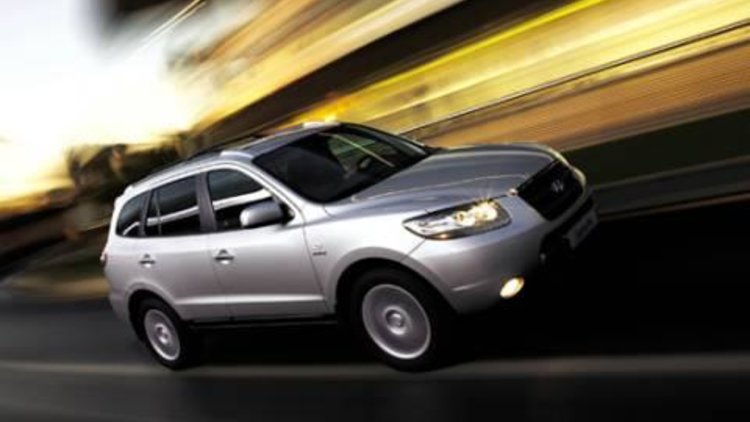 The cut in safety equipment comes at a saving of $2,000 for Hyundai customers. It is an interesting move from the South Korean manufacturer given the company recently launched a marketing campaign to demonstrate its commitment to safety and ESC technology, criticising the likes of Holden for not offering ESC sooner.
"If ESC was standard, to then make it available only on selected models is a backward step, we are calling on all manufacturers to make ESC available, ideally as standard equipment, and if not then at least an affordable option." RACV chief engineer Michael Case told GoAuto.
Before the July update, the Hyundai Santa Fe entry model, the 2.7-litre Santa Fe SLX was priced at $35,990 with ESC and Side & Curtain airbags, the new entry model, the 2.7-litre Santa Fe SL starts from $33,990 without ESP and side & curtain airbags. Buyers will now need to spend $37,990 on the 3.3-litre variant to get ESC and additional airbags.
The Santa Fe competes with the Holden Captiva, Ford Territory and Toyota Kluger in the SUV market. The Korean made Captiva retails for $1,000 more than the new Santa Fe but comes standard with both ESC and front side and curtain airbags.
The Territory, which is starting to show its age, retails for $4,000 more than the new Santa Fe at $37,990 and come standard with ESC (but not side & curtain airbags). The new Toyota Kluger will come with ESC as standard.
Hyundai points to a lack of demand for ESC as the reason behind the move. Noting that many buyers are not interested in the technology (perhaps as they are not aware of its benefits).
CarAdvice road tested the 2006 model Hyundai Santa Fe and recently went along to the MY08 Santa Fe launch. Expect a first steer on the updated Santa Fe soon.
Hyundai Santa Fe Loses ESC