While it may be referred to as the Gullwing, flying is certainly not a forte of the new Mercedes-Benz SLS AMG – or at least it shouldn't be.
This feat occurred in Stuttgart, Germany with Mercedes lifting an SLS AMG onto the roof terrace of its Museum for a new exhibit – naturally with the gullwing doors open for added 'lift'.
Normally the rooftop terrace is not open to the public although for symbolisms sake it was placed on the roof of the building where it is available to view until October 16.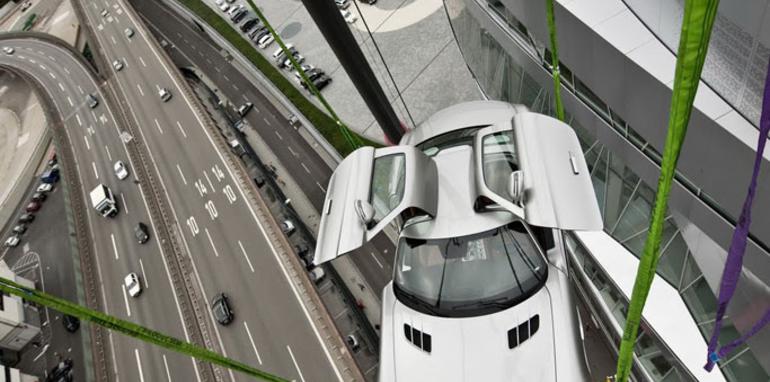 "This will be a very emotional experience for our visitors," said Michael Bock, Managing Director of Mercedes-Benz Museum GmbH. "This super sports car stands for excitement, passion and high-tech. As museum for the past present and future of the automobile we provide an ideal setting for the exclusive presentation of the new Mercedes-Benz SLS AMG."