Bentley currently builds one of the most underrated luxury supercars, the Bentley Continental GT. Powered by a twin-turbo W12 that manages 411kW of power and 650Nm of torque, the GT reaches 100km/hr in just 4.8 seconds. Prices start from $375,000 AUD.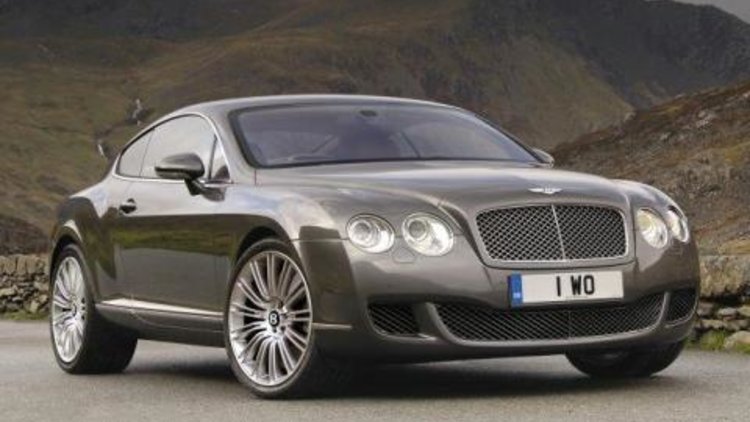 Yesterday Bentley announced updates for the GT and also introduced a new model, the Continental GT Speed. The Speed badge comes from the early 20s when Bentley introduced a new variant designed for spirited drivers. It has been long forgotten until now.
The new Continental GT Speed gets an increase in power by 38Kw and 100Nm over the standard GT to make 449kW of power and 750Nm of torque. This puts the GT Speed in the 200 mph (322km/hr) club with a top speed of 202 mph. 0-100 times have also reduced by 0.3 of a second to just 4.5.
For the standard GT, the updates include a minor facelift with widened and lowered front bumper fascia air intake, a more upright grille with a darker tint, larger sport tailpipes and chromed headlamp bezels as well as wider wheels (9.5-inches).
The GT also receives upgraded shock absorbers, latest ESP (v 8.1 with new "Sport Traction" setting) and revised Servotronic power steering for improved road feedback.
Under the hood, Bentley have updated the GT with a new crankcase design, improved emissions system, lighter chain drive for camshaft, faster cam sensor and remapped engine management control unit. Resulting from the mechanical changes, the new GT reduces emissions by 3.5 percent while dropping fuel consumption to around 16.6 L /100kms for city/highway (up to 25 L /100kms for city only).
Both the GT and GT speed models are available now.
Bentley Continental GT Speed