Jaguar Australia announced the introduction of the rarest of all Jaguars in the XJ line up today - the XJR Portfolio. If you want one of these, you better be quick, retailing for $239,900 ($20,000 more than the standard XJR) there will only be 5 XJR Portfolio sports saloons available for sale in the Australian market.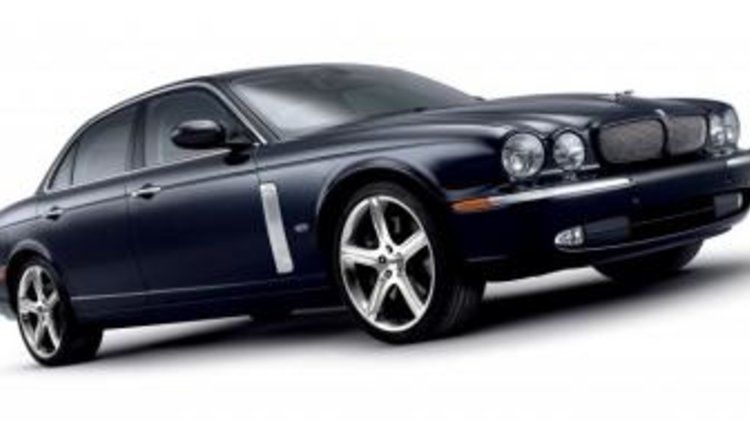 Powered by the same supercharged 298kW (553Nm of torque) 4.2 litre V8 engine found in the standard XJR, the Portfolio gets from 0 to 100kph in just 5.3 seconds.
"This vehicle represents the ultimate blend of sporting luxury as only Jaguar can deliver, exhilarating performance with true luxury and refinement. It takes a truly special vehicle to earn the exclusive `Portfolio` label" Dorian Lapthorne, General Manager of Jaguar Australia said
So what exactly do you get for an extra $20,000? Well apart from the exclusivity of being one of only five owners, you get a bright mesh grille and limited edition sculpted aluminium side power vents as well as massive 20" Callisto 5 spoke alloy wheels.
There is also chrome tailpipe trims, aluminum eave veneer, aluminum J-gate surround, leather edged floor mats and warm charcoal leather trim with dove contrast stitch.
From the inside, you get the comfort of a Jaguar, with a beautifully crafted charcoal upholstery as well as all the gadgetry. The XJR Portfolio comes with Bluetooth wireless telephone connectivity controllable from the steering wheel as well as in-built satellite navigation.
Similar to the BMW i-Drive system, the Jaguar's audio and climate control systems are controlled via a Touch screen interface, better yet, you can also train your cat to respond to spoken commands via the JaguarVoice system - using voice recognition technology.
Jaguar's Computer Active Technology Suspension (CATS) and Active Air Suspension helps ensures the XJR is well behaved around bends and corners. Jaguar says the system delivers an optimum balance between ride comfort, handling and traction.
The XJR Portfolio is available from today.