So we are giving away a ride in a Pagani Zonda, worth $1.5 million AUD, we have driven the Lamborghini Murcielago, and more recently we drove the Aston Martin DB9, and next month we will be behind the wheel of an Aston Martin V8 Vantage, so in case you're wondering if we own any of these cars, the answer is a big no.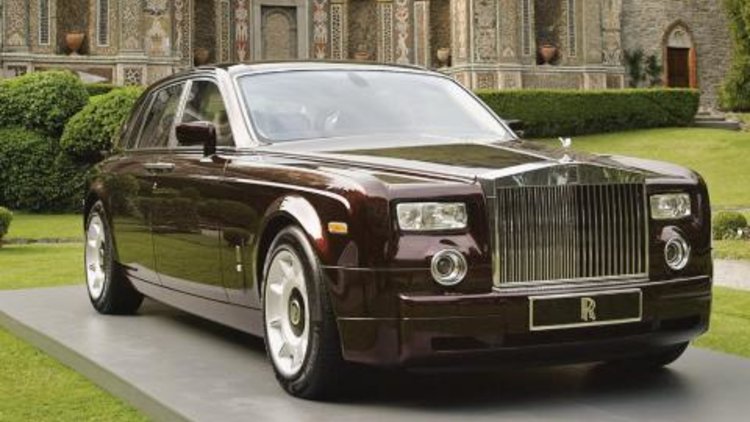 But who exactly forks out over a million dollars for a car? What does it take to own a Rolls Royce? At what stage in your life would you think to yourself, you know what, I want a Rolls Royce.
According to Paul Ferraiolo, president of North American operations for Rolls Royce, most Rolls buyers have three or more homes, 30% have access to a corporate jet, more than 40% have yachts, and wait for it, one even owns a nuclear power plant (Mr Burns anyone?).
Ferraiolo also says one-third of Rolls owners can easily be recognized by name, a great deal are younger than 40 and the main buyers are primarily men. 40% of the cars go to U.S. owners while 15%-20% find European homes and 15% go to wealthy sheiks in the Middle East. China and Japan battle it out for 3rd and 4th, with demand from China expected to equal that of Japans next year.
In other Rolls Royce news, the company has announced that after a dark period of near bankruptcy, RR is now officially profitable.
"We're operationally profitable, and we're on track to achieve everything we set out to achieve " said Mr Ferraiolo.
RR is expected to produce 1,000 cars next year helped along by the brands new model, the RR Drophead. Estimated yearly sales figures of around 100 are expected this year with an increase to 200 for next year.
The car itself is built alongside the brands Phantom sedans by a team of 350 workers. The engine is made at the same place the M engines come from, BMW's factory in Dingolfing, Germany. The company only manufacturers four to five cars in total per day but is expected to push production to six cars per day towards the end of this year.
The roofless Royce is powered by a 6.7-litre V12 engine which produces 338 kW of power and 720 Nm of torque. The power is transmitted via a ZF 6HP32 6-speed transmission. 0-100 is achieved in 5.6 seconds and the car can manage a top speed of 240km/hr (electronically limited).
You can watch a video of the Rolls Royce drophead here.
Source: WardAuto via Winding Road
What does it take to be a Rolls Royce owner