The first few of the as yet unreleased Toyota Aurion TRD's have already been snapped up by Queensland police taking 11 for highway patrol work. They will accompany a fleet of Aurion Sportivo V6s already in police paint.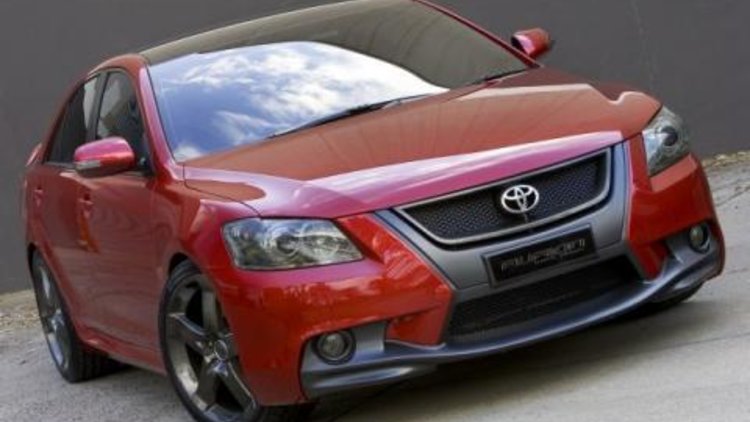 The already potent 200kW 3.5L Quad Cam V6 engine has been fitted with a new Eaton twin-vortices supercharger packaged in Melbourne by Harrop Engineering. Final power output has not yet been revealed, however Toyota has commented that the "TRD Aurion is quicker than expected".
With the fuel efficiency of a V6 and power to worry a V8, the Aurion TRD is favourable among highway patrol applications due to its forgiving front wheel drive arrangement.
The TRD Aurion is confirmed to be released within the next four months, with the TRD Hilux scheduled for a November debut.
"Total engine performance is one of the key positives of the TRD Aurion package,"
TRD Australia chief engineer Stephen Castles says.
"The TVS unit has performed really well and definitely helped deliver the engine performance we need."
Aurion TRD Joins the Police Force