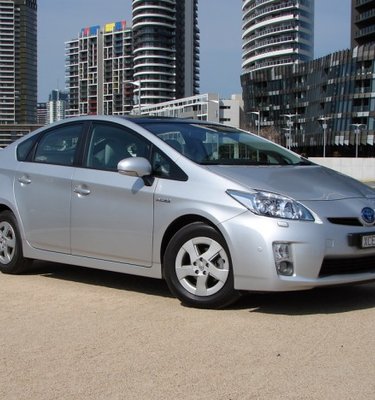 Toyota Prius Review & Road Test
Like all that is more than skin deep, so are the changes found in new Prius
Model Tested:

2009 Toyota ZVW30 Prius i-Tech; 1.8-litre four-cylinder, petrol-electric hybrid; CVT, five-door hatch - $53,500*
Options:
Metallic Paint $350 (Fitted - Silver Pearl)
CarAdvice Rating:
While I am sure those of us with a passion for motoring would rue the day our roads were full of Priora (the correct Latin plural for Prius), the humble consumer who values the car as little more than a form of A to B transport would surely celebrate the notion of a Prius lead panacea as being just what the four-wheeled world needs.
If the sales figures are anything to go by, this prophecy may well have come true.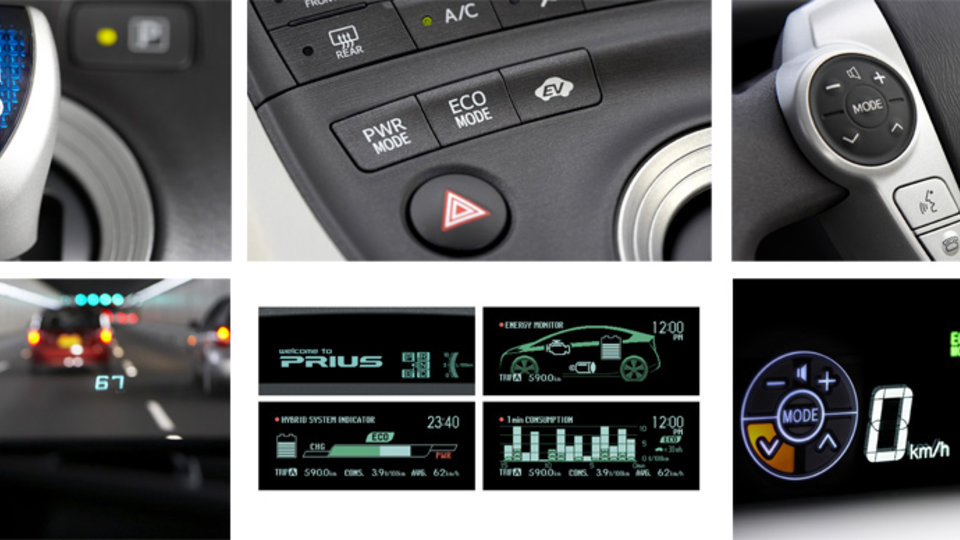 Those changes, in my opinion at least, have made this model the best looking Prius to date.
Like all that is more than skin deep, so too are the more highly valued contributions this improved model gains, which have gone a long way towards improving the car's on-road dynamics, steering feel, braking modulation, and engine performance.
Specifically these changes can be attributed to the car's newly acquired Corolla underpinnings, which have helped the Prius feel a little more involved and responsive on the road.

The chassis too is more responsive to sudden changes in direction with less tendency to understeer, and although weight and a high centre of gravity are still evident, is better complimented by the car's strut front/torsion-beam rear suspension to provide a sharper, more taut character than before, a move that has made a real difference to the car's dynamics once out on the open road.

Another positive upshot to this situation is an improved pedal feel that is now very direct, almost mechanical, but manages to retain a consistent feel regardless of braking mode or brake temperature, something the Prius' direct rival couldn't seem to manage when tested last fortnight.
An increase in engine displacement (from 1497 to 1797cc) has also helped the latest Prius become a little more capable in traffic, thanks primarily to more torque at lower engine speeds (now 142Nm, previously 110Nm), and while off the line the car still requires a little prodding, it is markedly improved from that of the previous model once up and running, say over 30km/h, to afford the little hybrid a level of performance equal to or better than that of conventionally powered rivals.

Inside the Prius i-Tech adds quite a number of features over the base model - namely satellite navigation, radar cruise control, a solar-powered cabin cooler, automatic parking and LED headlamps - that in addition to extra rear legroom, and a little more cabin width, have made the five-seater hatch that little more enjoyable, as well as more comfortable.
In keeping with the green theme Prius' cabin utilises a number of plant-derived ecological bioplastics made from the cellulose in wood or grass instead of petroleum. These natural fibres not only assist in the car's environmental cred but also offer a more tactile feel while retaining the strength and density required for longevity.

Layout and functionality too, for the most part, is simple and logical with Prius' intuitive functionality making what it a high-tech modern vehicle one that is very easy to understand and use. I would however question the placement of the switches for the front heated seats, positioned under the console in the forward part of the oddments trays, as being awkward and out-of-the-way.

Up the back a covered cargo compartment offers a generous 446 litres of capacity, up 31 litres from the previous model, and also offers 60:40 split fold functionality from the rear seats to expand the availed load area almost threefold if so required.
In providing economical motoring the new Prius is a worthy consideration to the cause and a vast improvement over its replacement, but given the price tag of this particular model grade, noxious emissions aside, I just can't help but think how many tanks of diesel you'd put through a similarly sized, same spec'ed oiler for half the money. Three-and-a-half out of five.
Ratings:
CarAdvice Overall Rating:
How does it Drive:
How does it Look:
How does it Go: