Motorsport legend Nobuhiro 'Monster' Tajima has driven his Suzuki XL7 into the record books at the famous Pikes Peak International Hill Climb in the United States.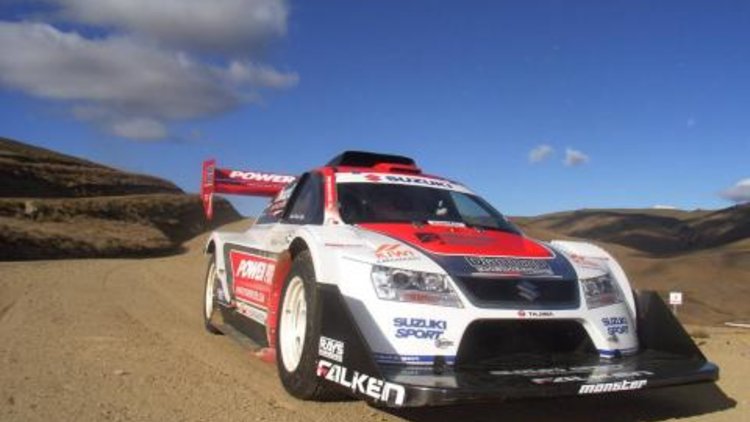 His run of 10:01.04 seconds eclipsed the previous best time by more than three seconds.
The feat was accomplished in a heavily modified Suzuki LX7 featuring a twin-turbocharged 3.6-litre V6 that produces a stunning 750 kW (1007 horsepower) at 8500 rpm and 1000 Nm of torque at 6250 rpm. However up to 30 percent of this power is lost by the final few kilometers.
Famous as one of the fastest and longest rally circuits in the world, Pikes Peak's start line resides 2900 metres above sea level and continues uphill the length of the track to the finish line, located 4300 metres above sea level or more than double the height of Mt Kosciuszko.The 20 kilometre track boasts 156 turns and an average uphill grade of seven per cent, with a maximum of 10.5 per cent.
To genuinely experience just how incredible this record breaking feat truly is, I strongly suggest you watch this video (skip past the first minute) which shows an incredible run of the Peugeot 405 T16 back in 1988. Seriously, watch the video.
Suzuki Success at Pikes Peak