Audi have jumped the gun on new Euro 5 emissions standards and produced the world's cleanest diesel engine.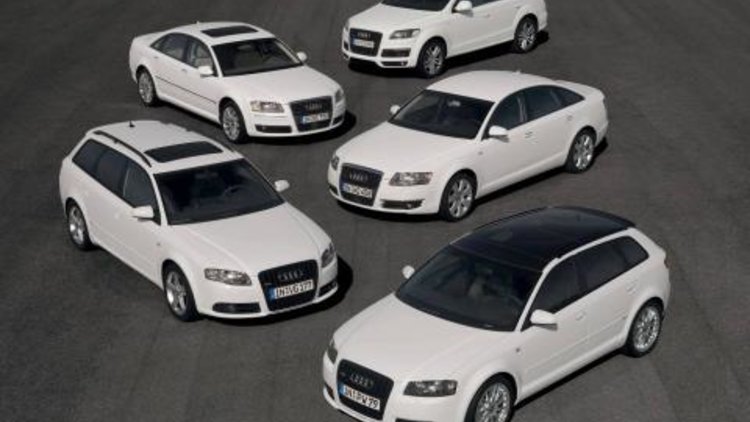 The A4 and Q7 will be the first to debut the 3.0L V6 variant of this remarkable new diesel technology. Developing 233hp and a not-so-shabby 500Nm of torque, the new piezoelectric common-rail system with an injection pressure of 2,000 bar, the extremely efficient exhaust gas recirculation and optimised turbocharging bring about a dramatic cut in untreated engine emissions. Combustion chamber sensors will enable even more precise regulation of the combustion processes in the engine, this is the first time that such sensors have been fitted on any engine in the world, marking yet another Audi innovation.
Travelling down what has recently become an unconventional path for fuel efficiency, Audi's strategy to push its new diesel's instead of developing hybrids is exemplified by the "e" models which are already in series production. The Audi A3 1.9 TDI e, for example, with fuel consumption of just 4.5 litres/100 km (overall) and CO2 emissions of 119 grams per kilometre.
However they have not ruled out hybrids altogether. Audi are currently developing hybrid systems for a number of model series and will put them into series production wherever it sees this as producing significant benefits for customers.
Audi Launches World's Cleanest Diesel Engine