The Lexus IS-F performance sedan that stole the limelight at the North American International Motor Show in Detroit earlier this year will star on the Lexus stand at the Australian International Motor Show in October.
The IS-F is set to become Lexus' premier performance sedan when it arrives in Australia in 2008. The spec sheet more than grants it performance car status, based on the proven rear-wheel-drive Lexus IS platform, it will feature a performance-tuned 5.0-litre V8 engine, expected to produce approximately 300kW and more than 470Nm of torque.
The gearbox is something else altogether as the IS-F will premier the world's first eight-speed (yes, eight) direct sport-shift transmission, able to change gears in 0.1 seconds – a mere 0.05 seconds slower than gear changes in a Formula One car. This should send the IS-F to 100km/h in 4.9 seconds from a standing start – although the all important top speed is currently unknown – with eight gears to run out, it will certainly be impressive.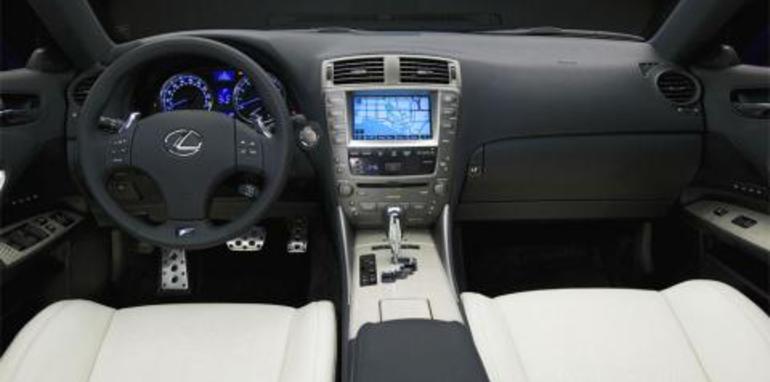 With all this power comes great responsibility. This is taken care of by specially designed Lexus-emblazoned Brembo brakes – six-piston up front, two piston down back – chomping down onto 361mm and 345mm cross-drilled front discs respectively.
Lexus Australia divisional manager John Roca said the IS-F would inspire a new breed of Lexus owner, one who demands superior build quality and comfort, combined with the ultimate in performance.
"The IS-F will bring to Lexus a range of new customers, particularly those who drive their vehicles not just during the working week but for pleasure on the weekends. The IS-F will kick off the Lexus 'F' range of vehicles and is expected to be joined by the LF-A concept vehicle in the future,"