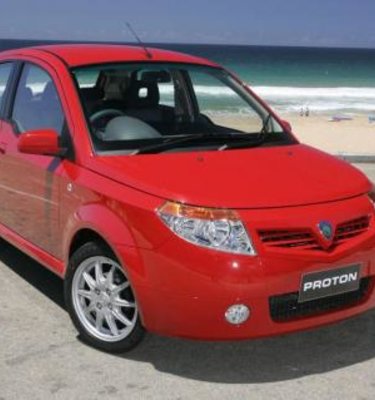 Current Pricing Not Available
When Proton announced a significant price cut for the struggling Proton Savvy, I simply had to go drive this car. In case you're not aware, I am not a fan of cheap and nasty cars. I have taken most of my anger out on the Holden Barina so far this year but something tells me I have a new target, the Proton Savvy.

Test Model:
2007 Proton Savvy 1.2-litre Manual
CarAdvice rating:
Options Fitted: None
Starting at just $13,990 driveaway for the manual, it almost seems like the bargain of the century, even more so when you consider the features.
With a Renault sourced 1.2-litre engine that produces 55kW of power (5.7 litres/100km fuel consumption), a five-speed manual transmission, ABS, dual front airbags, 15 inch alloys, rear parking sensors and keyless entry, I couldn't fault the car on paper... so I went for a drive.
I am delighted to say that as far as this Proton goes, you really get what you pay for. With an interior resembling a 1990s Hyundai Excel, a gear stick that vibrates in 3rd and 4th gear and an engine which can deafen you in less than 5 minutes, I couldn't run away fast enough.
Let's start with the looks, although styling is subjective - this is an ugly, ugly car. It's not like other small cars where it can be ugly but still cute, this car is just ugly! The front is barely passable, but from the back, the sagging rear lights resemble a baby rat stuck in a mouse trap.

Proton obviously doesnt't have focus groups in Malaysia to seek public reaction before designing a car. I can't imagine any young driver walking out of a Proton dealership thinking
"damn, that savvy is hot".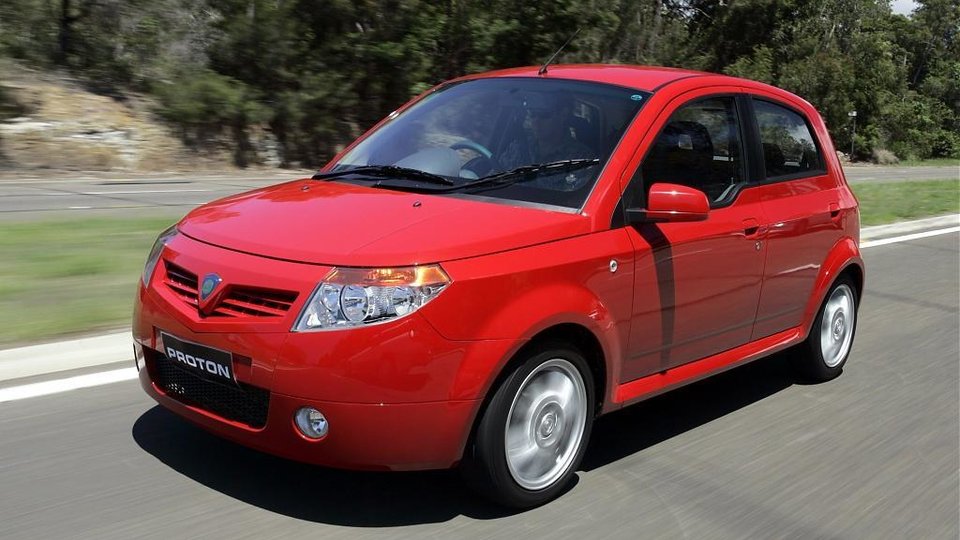 The stereo is also rather impressive for a $13,990 car. Using a Clarion headunit and worthy speakers, Proton have supplied a very reasonable stereo so that you can overcome the unbearable engine noise.
Why on earth have Proton stuck rear parking sensors to this thing? If you can't park this, you shouldn't drive. Rear visibility is very clear and as far as dimensions go, it's comparable to a micro car! Sure it's free and yes, why not, but don't let it persuade you, rear parking sensors in a car this small are pointless!
My friends, do yourself a big favour and give this (and the Barina) a miss - don't be fooled by the $13,990 price tag - think of it this way, if you value your hearing and sanity - its not worth the $2,000 saving!
If you're after a small car, have a look at the Mitsubishi Colt or the Kia Rio, or better yet, save a few more dollars and buy a Suzuki Swift!