Mitsubishi Motors Australia Limited has announced the long-awaited arrival of new automatic diesel models to its popular ML Triton range.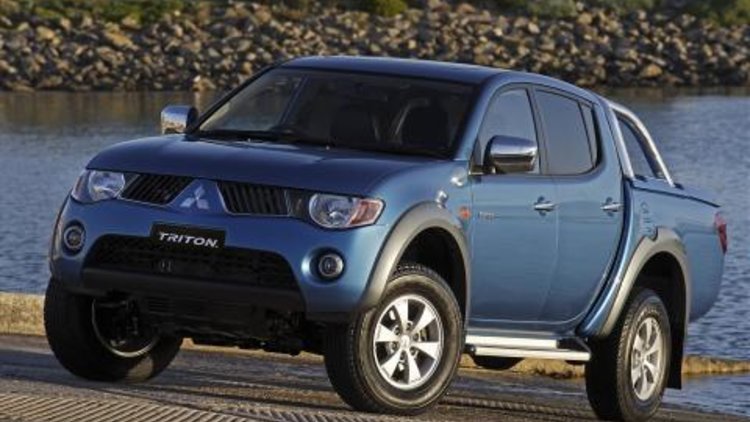 It's new 4-speed auto gearbox will be mated to Mitsubishi's powerful and economical 3.2-litre common rail direct injection diesel engine and this configuration is expected to be a high volume selling variant in the Triton range - especially in fleet sales.
The introduction of the new ML Diesel will complete the Triton range. Offering a vehicle for all applications, the Triton is proving to be the most versatile utility in Australia. Coming in either two or four wheel drive, with a choice between dual cab or cab chassis and a selection of two petrol engine variants - 2.4-litre 4 cylinder or 3.5-litre V6 petrol engines - there is a Triton to suit any task. Now with the new auto Diesel, power is no longer sacrificed for fuel efficiency and comfort.
Sales figures for the Triton have proven remarkable since its release, with record after record broken on a regular basis. In fact, the result posted by the 4x4 Triton in June 2007 was the best ever monthly result for Triton in Australia and a significant 35% up on the previous "best ever sales month" of June 2006.
"The introduction of the automatic diesel variant will further support Triton sales and the model's continued growth in the Australian market."
Promises Robert McEniry, President and CEO of MMAL.
The automatic diesel Triton will be available in four-wheel drive models only, in both single and double cab body styles, and in three feature-packed specification levels:
Triton 4x4 GLX Cab Chassis or Pick Up
Triton 4x4 GLX Double Cab
Triton 4x4 GLX-R Double Cab
Triton 4x4 GLS Double Cab
The base automatic-diesel GLX models include air-conditioning, power windows, central locking with remote keyless entry, variable intermittent windscreen wipers, 16 inch steel wheels and AM/FM Radio/CD tuner with MP3 compatibility as standard.
Pricing for the automatic diesel four-wheel drive Triton line-up ranges from $35,690 for the GLX Cab Chassis or Pick Up, $41,690 for the GLX Double Cab, $46,990 for the GLX-R Double Cab and $51,990 for the luxurious GLS Double Cab.
"In 1997, sports utilities accounted for around 9% of the 4x4 pick-up segment. This has grown to 56% in 2007."
According to McEniry, the majority of the buyers entering the segment are coming from traditional passenger or four-wheel drive wagon vehicles.
New Auto ML Triton Diesel Arrives