Has it really been just two years since the last Tokyo motor show? Officially, yes, given it's a biennial affair - but you'd be forgiven for feeling as though it's been a lifetime since the 2013 show.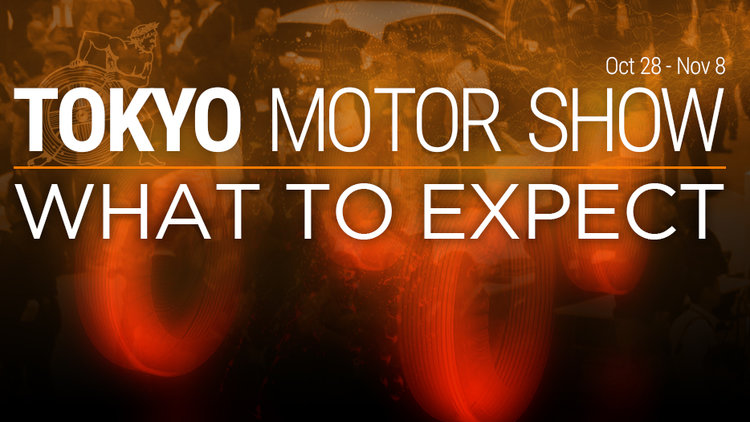 That show gave us some of the more out-there concepts in recent times, including Nissan's BladeGlider and retro IDx cars, the Toyota FCV (which became the new Mirai) and Mitsubishi's XR-PHEV, surely a look at the next ASX.
Other standout unveilings included the futuristic Toyota FV2, Yamaha's Motiv.e city car, the Lexus RC coupe, and the new Subaru Levorg wagon that will hit Australia in early 2016.
What can we expect from this year's show when the doors open later this week? Catch our full (and growing) list below, but expect more than a few surprises, too.
Concepts
Honda FCV (revealed)
Honda Neowing (revealed)
Lexus 'progressive luxury' concept
Mazda Koeru (revealed)
Mazda RX-Vision Sports Car (revealed)
Mitsubishi eX Crossover (revealed)
Nissan Concept 2020 Vision Gran Turismo (revealed)
Nissan Teatro for Dayz (revealed)
Subaru Impreza preview (revealed)
Subaru Viziv Future (revealed)
Suzuki Air Triser (revealed)
Suzuki Mighty Deck (revealed)
Toyota FCV Plus (revealed)
Toyota S-FR (revealed)
Toyota Kikai (revealed)
Production cars
BMW M4 GTS (revealed)
Mini Convertible (revealed)
CarAdvice will be on the ground in Tokyo to bring you all the updates live from the show. Stay tuned for more over the coming days.