The Aston Martin RapidE electric car concept has been unveiled during the official state visit of Chinese president Xi Jinping to the UK.
The new Rapide-based concept car was revealed overnight at Lancaster House in London, where the Chinese president met with members of the royal family, including Prince William and his wife Catherine Middleton.
According to Aston Martin, the RapidE was developed with Williams Advanced Engineering. No details have been released about the vehicle's electric drivetrain, so we have no idea how many kilowatts it packs, its range or performance figures.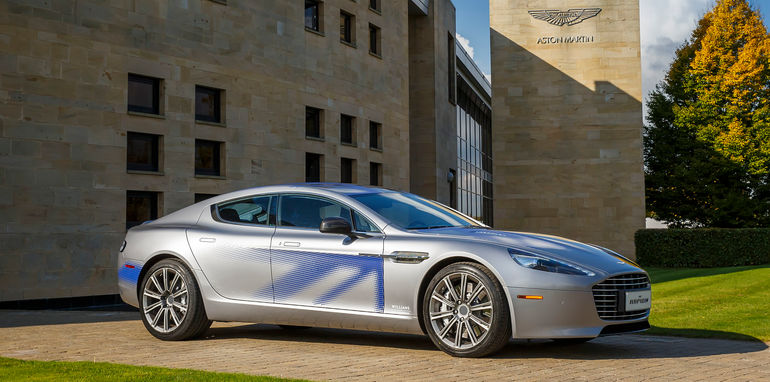 At the unveiling, Aston Martin and investment company ChinaEquity announced that they "explore the development of a production version of the RapidE concept".
Should everything pan out well, Aston Martin will begin producing a new electric luxury sports car at its factory in Gaydon, Warwickshire, UK within two years.
Earlier this year, Andy Palmer, Aston Martin's CEO, said that he wanted the luxury car maker to build an electric car with around 600kW of power and 320 kilometres of range within two years.
At the announcement, Palmer stated: "We see luxury electric vehicles as an intrinsic part of our future product portfolio and welcome ChinaEquity into the next phase of study for the project development. The exciting RapidE concept tangibly demonstrates the capability and ambition of Aston Martin towards developing low- and zero-emission sports cars."
ChinaEquity's chairman, Wang Chaoyong, said: "We are excited to participate in the development of the RapidE and to make a contribution to Sino-British clean energy and green environmental strategy. We feel confident that there are significant opportunities for electric cars in China and the world."