The eighth-generation 2016 Toyota HiLux may have only just arrived in Australia, but it will break several records over its lifecycle according to the Japanese brand.
That statement doesn't come from a level of cockiness about the potential fortunes of the Toyota HiLux workhorse ute, but just from a forecasting and mathematical point of view. The company does have a right to be cocky, though.
The HiLux has been the highest-selling commercial vehicle in Australia for the past 17 years straight. Further, the 4×4 models alone have claimed the title of the best-selling 4×4 in the country for the past decade.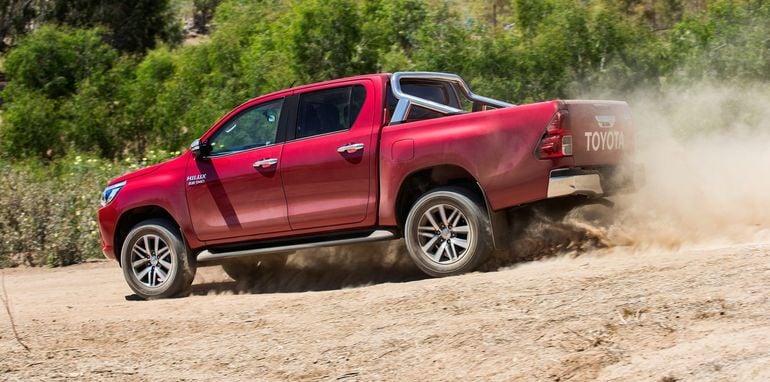 This is a vehicle that has been the top-selling nameplate in the Northern Territory for the past 14 years straight, and it has also nailed the brief in both Western Australia and Queensland respectively for the past seven years in a row.
The numbers are staggering: one of every 20 HiLuxes built in the world is sold in Australia.
The seventh-generation model, which went on sale in 2005 and winds up in 2015, has amassed a staggering 410,000 sales (with about 260,000 of those being 4WD and the remaining 150,000 being 2WD).
Since the HiLux made its way to Australia way back in 1968, a total of 861,180 examples have been sold here.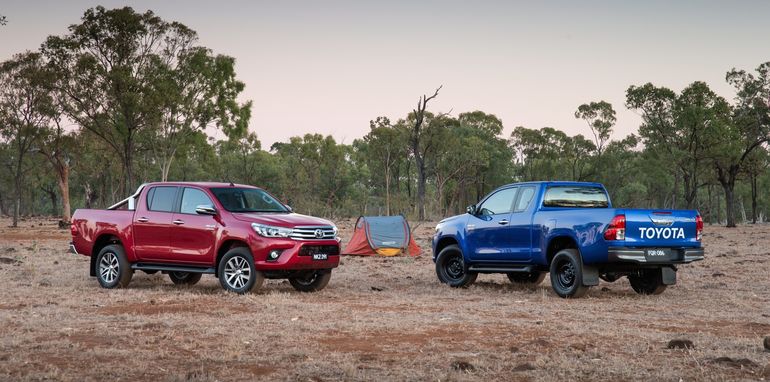 Indeed, Toyota says that it will soon sell the 500,000th 4×4 HiLux in Australia, and in 2018 the one-millionth HiLux in Australia will find a new owner.
This is a vehicle that – if it were a standalone model – would have ranked 10th overall in 2014 on the sales charts. And the demand is not set to decline, according to the Japanese maker, who has already predicted that it will sell more than 40,000 HiLuxes next year, with 75 per cent of those being 4×4 models.
Toyota, quite rightly, labels the HiLux a "global and local success story" – with 16 million vehicles sold around the globe, it's easy to see why – and the company claims that the "unbreakable" and "rugged" reputation that the ute has earned is not without credence.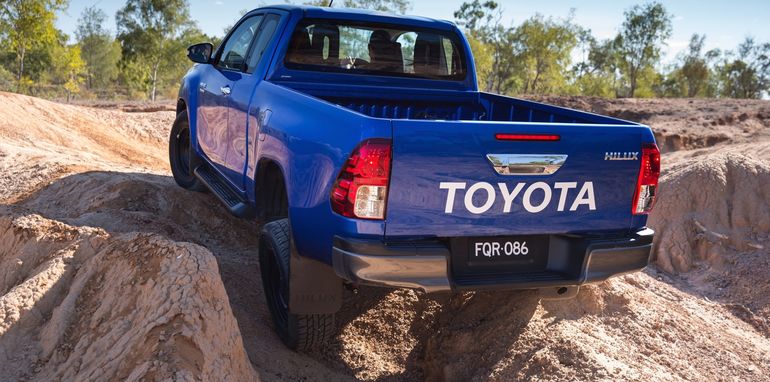 Surveys conducted by Toyota Australia have found that every Aussie HiLux owner has used their vehicle both on- and off-road at some point. The company claims that a quarter of all owners go off-road every day, half venture from the bitumen every week, and 75 per cent of HiLux owners get their vehicle dirty at least once a month.
It's no wonder, then, that the company's local engineering team at Toyota Technical Centre has been heavily involved in the eighth-generation model's development.
How involved? How does 650,000km of brutal testing over six long, hard years sound?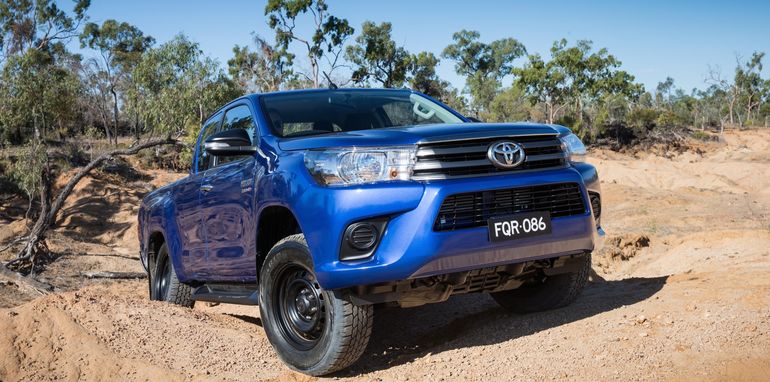 Max Gillard, president of the Toyota Technical Centre, said the development program has been about making an even tougher HiLux for Aussie buyers, and those in other markets where the going is also, er, tough.
The team has developed a new "rugged package" with uprated suspension, more underbody protection and a new all-terrain tyre (for SR Hi-Rider and SR 4×4 models), not to mention fine-tuning of the electronic safety systems that are so important to government and fleet buyers alike.
The rugged pack is the standard setup for Australia, as well as South Africa, Latin America, Russia and the Middle East. Other markets such as Thailand will see a softer tune.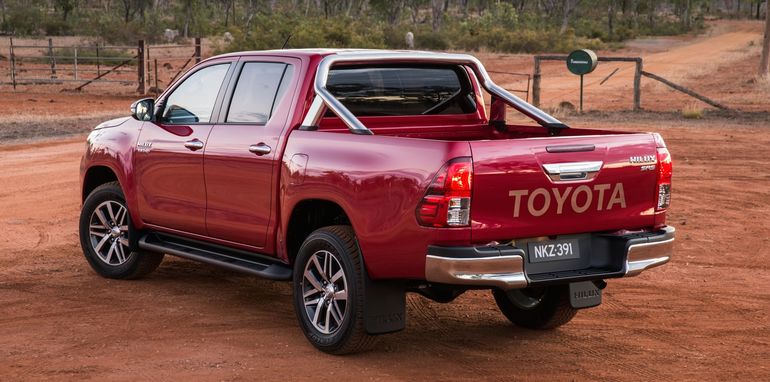 "The view of our parent company is that if the HiLux is tough enough for Australian terrain and customers, it will survive anywhere," Gillard said.
"Our locally developed improvements are in addition to global advances in strength, towing capacity, payload, off-road performance and ride comfort," he said.
"It means Australian buyers can have the added confidence of knowing the new HiLux has been developed and thoroughly tested in rugged conditions to ensure it meets their toughest demands."
More: 2016 Toyota HiLux pricing and specifications