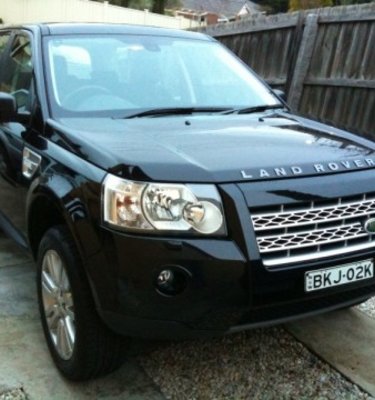 Land Rover Freelander 2 Review & Road Test
2010 Land Rover Freelander2 TD4.e Review and Road Test

Model Tested:

2010 Land Rover Freelander2 TD4.e; 2.2-litre, four-cylinder, turbo-diesel; six-speed manual; wagon - $45,590*
Options:
Full length sunroof $3,300; Style package $1,900
CarAdvice Rating:
By Paul Maric

The TD4.e is Land Rover's attempt at being green. Its gone against the grain of hybrid technology and stuck with diesel, opting for a manual gearbox and stop/start technology.
I wasn't convinced though, so when Land Rover offered CarAdvice the first road test in Australia, I jumped at the chance to give it a shot.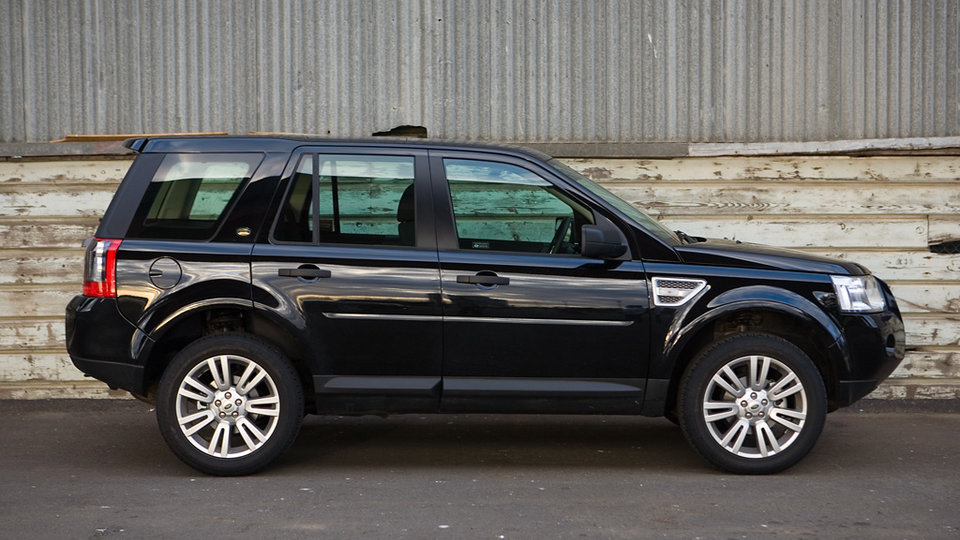 Well, first thing's first. Aside from the Defender, Land Rover doesn't offer a manual gearbox in Australia on any of its vehicles. I then had the impression that the gearbox might be a bit ordinary, considering its lack of 'experience' in the field of passenger vehicle gearboxes.

Once you get used to the clutch though, you get a chance to experience the tight gearbox. If you weren't in an SUV, you'd think you were in a sports car, such is the fluency and accuracy of the gear shifts.
So let's quickly run through the technical aspects of the system. In a nutshell, the car will switch the engine off when yu stop and come back on when you set off again. I can already hear you screaming about the starter motor, Land Rover has that part sorted.

In addition to the revised starter motor, Land Rover has introduced a dual mass flywheel friction plate, which is meant to increase refinement at start, stop and at low speeds.
The first time the engine switches off at the lights, it gives you a bit of a start as you can feel it switch off and it kind of feels wrong to be sitting there with the engine off.

Can you imagine how much of a difference this type of technology alone would make to the planet if all cars were equipped with it?
Anyway, I'll get off my eco-horse and move right along.
People do look at you strangely when it switches off next to them with their window open. They think you've stalled, or you're being a massive tight wad. It's also a bit annoying when the car switches off and seconds later you need to move off again, it just seems like unnecessary stress on the engine's components.

Here are my findings: 878km from 56 litres of fuel, and by my calculations, that's about 6.37-litres per 100km. The regular TD4 Freelander2 achieves a combined 8.5L/100km, making our achievement a 25 per cent fuel efficiency gain.
To me, that's a remarkable figure, especially when you consider that producing this technology has a negligible impact on the environment in comparison to a conventional hybrid, which may make up for emissions by running on batteries, but seldom makes up for the carbon cost of producing and destroying batteries.

The Freelander2's suspension overcomes the harshness of its off-road tyres and soaks up everything the road has to offer. Although it won't corner like a sports car, the suspension's compliance makes the body roll controllable and a non-issue.
While the Freelander2 is great on-road, you can only call it remarkable off-road. You may recall our three stage report on Land Rover's cross Australia journey. The stand out car was the Freelander2 which was able to single-handedly traverse each and every sand dune thrown at it.

The vehicle's 210mm ground clearance and 500mm wading depth make it a model SUV for mild off-road driving.
The TD4.e is placed as an entry level model in Land Rover's range, priced from $45,590, but entry level pricing doesn't mean entry level equipment levels though.
Standard fitment includes: dual zone climate control; electric windows; electric mirrors; folding mirrors; rear parking sensors; automatic windscreen wipers; automatic headlights; front and rear fog lights; 17-inch alloy wheels; full-size spare wheel; cruise control and CD player with six-speakers and MP3 capability (with AUX jack).

The Freelander2 is a premium SUV that drives and feels like a road-going sedan. It's capable at climbing almost any hill thrown at it and has enough interior room to cart passengers and cargo.
Better still, Land Rover has now produced its most fuel efficient vehicle, while steering clear of hybrid technology, which, let's face it, won't stand the test of time if battery technology doesn't improve.

An automatic variant of the stop/start technology will follow in the months to come, but until then users are stuck with a six-speed manual gearbox, not such a bad thing considering how smooth the gearbox is.

Ratings:
CarAdvice Overall Rating:
How does it Look:
How does it Go: