Literally days after our exclusive spy pictures of Holden's new Commodore Ute, more photos have appeared of the exact same vehicle pictured in our initial post. In fact, not only is it the same vehicle, it's parked in the exact same location - if not the exact same parking space.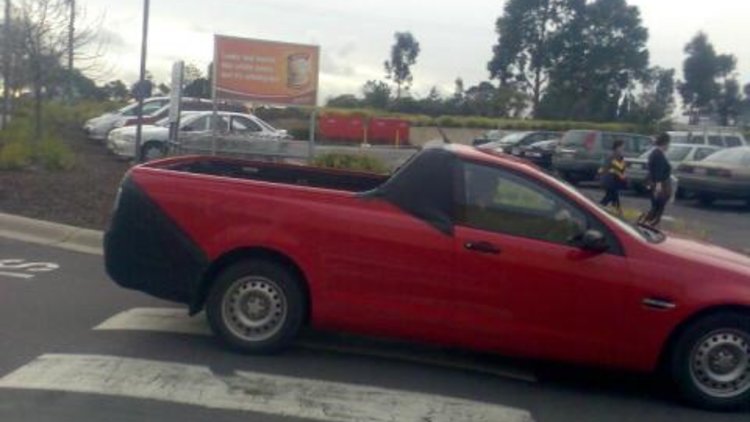 It would be rude of us to suggest that Holden is deliberately leaving these vehicles hanging around in highly populated shopping centres to take the limelight away from Ford's new Orion Utility - which has been posing for a select few of our spy photographers.
Photos courtesy of 'gameover' from LS1 forums.
2007 Holden Commodore VE Ute Spied - Again