In a move to undercut the market, Malaysian owned Proton has announced run out pricing for the series 1 model Savvy five-door hatch. At just $13,990 driveaway, the Savvy has dropped in price by nearly $2,000!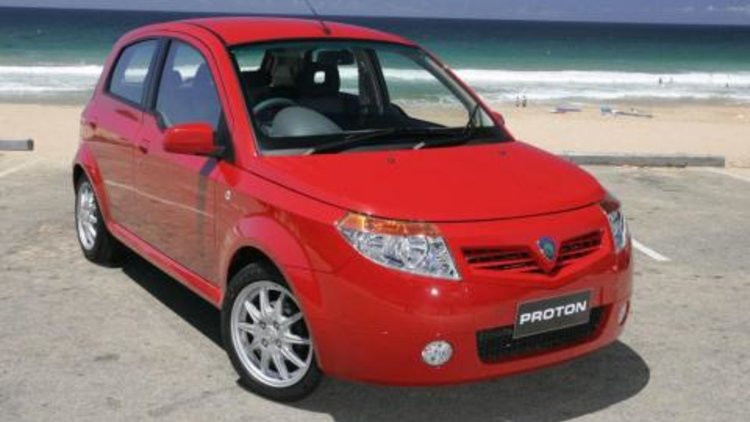 The Proton Savvy is powered by a 1.2 litre petrol engine coupled to a five-speed manual transmission or a choice of a five-speed Automatic/Manual clutchless transmission.
"Its pricing and standard equipment levels mean that feature for feature it is well ahead of other small hatches in terms of value for money," Proton Cars Australia managing director John Startari said
Proton believes the 1.2-litre engine appeals to the fuel conscious buyers looking at new alternatives.
Even so, it has to be said that buyers must also take into consideration the resale value of their vehicle. With a sudden $2,000 price reduction, previous Savvy owners have just repaid their fuel savings in full.
"There may have been a pause in fuel price rises recently but the pressure is still there and we are finding an increasing number of people coming into our showrooms to explore the advantages of the economical and value packed Savvy. Mr Startari said
Nonetheless, despite the the Savvy's love it or hate it looks, its hard to dismiss the Savvy given the price. Although the Malaysian only has 55kWs of power, the car comes standard with
ABS Anti-lock brakes,
Driver & Passenger Airbags
power steering,
front power windows,
reverse parking sensors
AM/FM/CD stereo,
remote central locking,
keyless entry,
halogen front fog lamps and engine immobiliser and 15" alloy wheels.
It is an impressive standard equipment list given ABS and reverse parking sensors do not come standard (if at all in the case of parking sensors) on similar cars.
Proton have once again linked their Lotus ownership into their everyday cars, noting the light weight and the clever design of the Saavy was a result of Lotus influence. But just how light is the car you ask? At 950kgs, the Savvy has about 58kWs per ton (the new Corolla has about 78kW/ton). Proton have also ensured practicality with with flat-folding rear seats.
The new $13,990 Proton Savvy is available now in five colours including Passion Blue, Solid Red, Apple Green, Metal Grey, Tranquillity Black.
Proton Savvy now $13,990!