Live (Updated 12:25pm):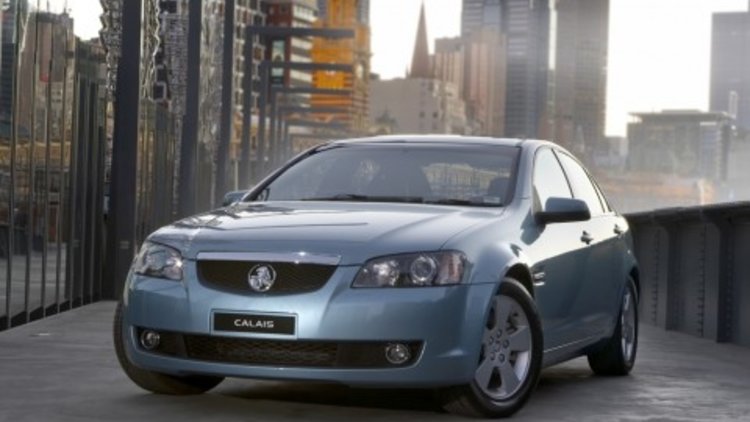 Following on from our story yesterday, the CarAdvice team are this morning attending a press conference at Holden's Fishermans Bend engine facility to discuss changes to the powertrain line-up for the VE Commodore and WM Statesman range.
Although the conference has just begun we can bring you news already as follows:
3.0-litre SIDI V6: This new engine will produce 190kW at 6700rpm and 290Nm at 2900rpm and will manage a fuel consumption figure of 9.3L/100km (combined). The 3.0-litre unit will be available in Omega and Berlina sedan, Sportwagon and Ute models.
3.6-litre SIDI V6: The existing 3.6-litre unit will gain SIDI technology and will be available across the remainder of the VE range (SV6, Calais & Calais-V), as well as six-cylinder WM models. The engine will see a performance increase to 210kW at 6400rpm and 350Nm at 2900rpm.
Transmissions: All SIDI V6 engines will now be mated to a six-speed automatic transmission as standard.
LPG: LPG powered V6 engines now achieve a fuel economy figure of 13.4L/100km (combined) as well as being the most CO2 emission friendly car in its class.
Price: Most VE and WM models will not see any increase over the current recommended retail price.
E85: Next year an E85 fuelled alternative will also be made available with this engine to be exported globally. Export vehicles to be powered by the Aussie V6 include SAAB's new 9-5 model.
Design: Exhaust manifold integrated into cylinder head to advance quality, save weight, reduce construction cost and increase efficiency. 3.0-litre engine some 10kg lighter than 3.6-litre unit.
Market: 3.0-litre engine claimed to be "sweet spot" for the current VE model range although a 2.8-litre unit was available. Holden may utilise this engine in the future as powertrain and vehicle weight changes come about or if the market calls for it.
Export: Opportunity exists for Chinese export of engines in the near future.
Fuel Efficiency, CO2 and engine specification tables below (click on image to enlarge):
Stay with us this morning for further updates as they come to hand.
Holden Commodore engine updates revealed