Yes we are covering every little bit of news on the Lexus LF-A, not only because it looks good, but because the LF-A, along with the new Nissan GT-R will mark the beginning of the ultimate Japanese assault on European supercars.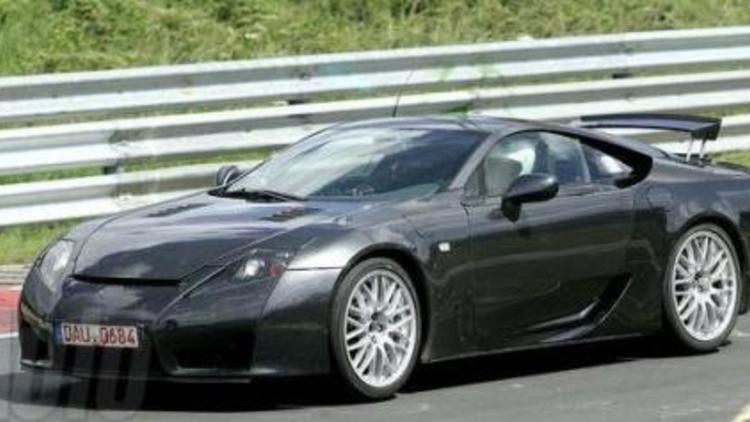 Auto Express reports Toyota officials in Tokyo admitted what most already assumed, the LF-A will be powered by a V10 engine, using technology from Toyota's Formula 1 cars. Reports say the LF-A will have more than 360kW of power with a top speed of nearly 300km/hr.
Porsche fans can rest easy, the LF-A will still be utilizing a traditional front-engine, rear-wheel-drive setup. Although Lexus promises the LF-A to be the epitome of weight balance and handling.
Lexus is hoping to take on the world with the LF-A. With the introduction of the new F series to take on the everyday european performance cars (BMW M3, Audi RS4) only 12 months away, the LF-A has much higher aims, pointing the finger at the Mercedes SL65 AMG, Porsche 911 Turbo, Ferrari F430 and the Aston Martin DB9.
Given Lexus has achieved the ultimate Luxury status alongside BMW and Mercedes, will the LF-A put Lexus alongside the Europeans for supercar status? What do you think?
You can find a video of the Lexus LF-A here.
More news on the Lexus LF-A