For those that don't know, GM Holden had been hard at work producing the next Pontiac G8, essentially a VE SSV Commodore with some minor modifications (the hard part is making it left hand drive).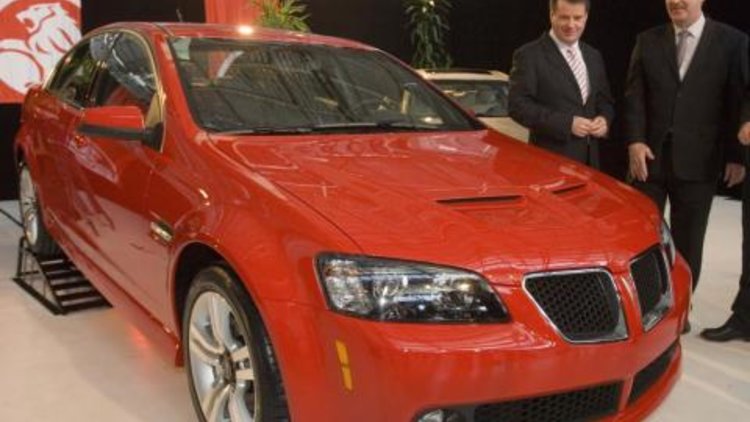 Today Holden celebrated its hard work as the first Pontiac G8 engineering prototypes rolled off the line at Holden Vehicle Operations in Elizabeth .
Holden expects the Americanised Commodores to hit Pontiac dealerships in the U.S. early next year.
The Pontiac G8 will be the first North American vehicle to be based on GM's new global rear wheel drive architecture, which GM claims is developed by a global team based here in Australia.
"The Pontiac G8 highlights GM Holden's rear-wheel drive expertise. It shows that international borders pose no limits on the creativity and expertise demonstrated by a global team based here in Australia". Holden Executive Director of Manufacturing, Rod Keane.
From what we know, it seems that Ford Australia has also become the rear-wheel drive powerhouse of the blue oval. With the new Falcon recently caught testing in the States, Ford appear destined to follow Holden's footsteps overseas.
Pontiac G8s roll off the production line