Spyshots have become somewhat planned. Car Companies know full well if they are taking their cars out on public road, there will be thousands of people capable of taking high quality photos.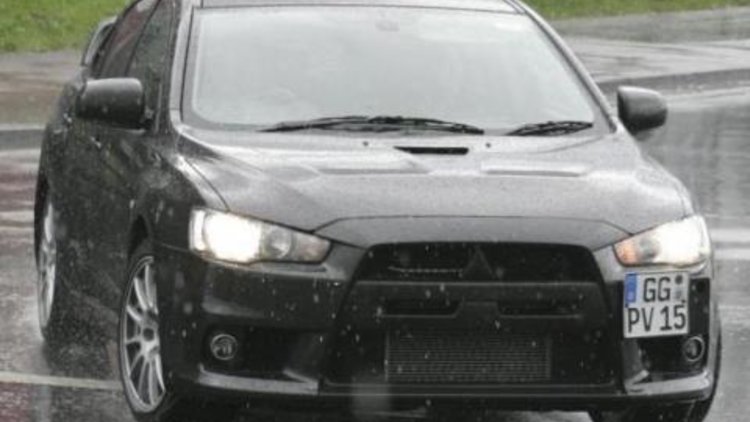 We have been lucky enough to have photographers spying on the new Ford Falcon and the Renault Laguna testing in Australia, however most manufacturers tend to do little secret testing in Australia and most spyshots come from Europe or the U.S.
Today saw the first real spyshots of the 2008 Subaru Impreza WRX STi , the arch nemesis of the Mitsubishi Lancer Evolution X, testing at Germany's Nurburgring. Mitsubishi have been far less stringent in keeping the Evo X under cover, we believe this is mainly because the Evo X actually looks good! While the new STi needs covers!
Images of new Evo X testing at Nurburgring hit the net today. We wonder if the STi and Evo X were on track at the same time! That would have caused a few raised eye brows.
The new Evo X will come with a redesigned and lighter high-performance 2.0-liter turbocharged MIVEC engine with an aluminum cylinder block. Subaru have moved onto a 2.5-liter engine in the last few years, although Mitsubishi engineers believe the 2.0-liter engine will still compete.
Power is expected to be on par with the STi at around 220kWs while 0-100km/hr times will sit under 5 seconds. The Evo X will land in Australia by late December or early January - price is expected to be around the mid 60s. CarAdvice are working hard to attend the launch!
Images courtesy of KGP Photography.
Mitsubishi Lancer Evo X Spy Shots