These are the cars you may have long since sold, and now deeply regret thanks to the phenomenal price tags they now demand. Also note the fact that they are not numbered, after all the price is demanded by the sentimental worth of the car and not the metal which holds it together. There are so many more, but these are the cars that ignited the Australian muscle car culture which is still very much a part of our lives today.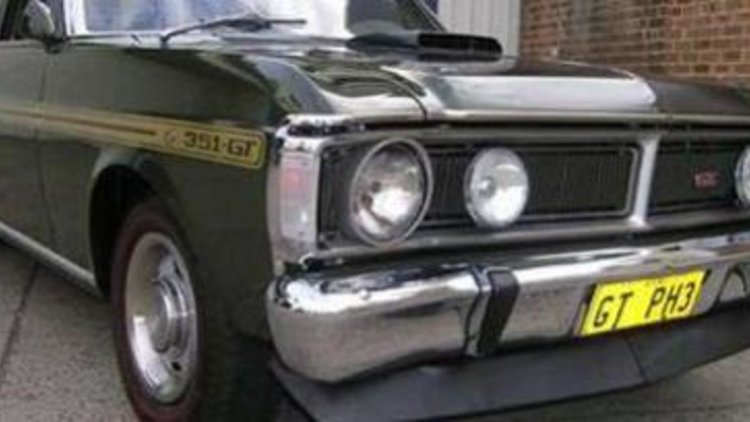 GTHO Phase III: $750,000+
With possibly fewer than 100 of these diamonds left in the rough, they command the highest price tag of any Australian car, new or used. With an original production run of just 300, they are one of the most sought-after cars in Australia.
HSV SS Group A: $70,000 - $100,000+
Born from new regulations affecting the Group A racing series, designers developed this car to be competitive off the showroom floor. The surprisingly high number of vehicles in near original condition have contributed to the astounding price tag. An original production run of 500 was extended by 250 more units to meet demand, although as a result of dropping sales, some were resprayed from their trademark silver to black.
HK 327 GTS Monaro: $100,000 - $130,000+
The original Monaro which sparked the production of what has become an Australian icon. It is also the only full production classic car to make the list. Back in 1968, the top of the line 327 would have set you back just under $4,000.
A9X Torana SLR 5000 - $20,000 - $75,000+
Representing the elite of the Torana range, the A9X boasts a 5.0L V8 engine and aggressive styling to match with its over sized bonnet and flared wheeled arches. The latest incarnation, the Torana TT36 (Twin-Turbo, 3.6L) gave fans a sneak peek at the new VE Commodore.
VH Valiant Charger R/T: $80,000 - $150,000+
The only non-Holden/Ford to make the list, the E38 and E39 models were - much like the GTHO and SS Group A - a factory production racing car producing 280 and 302 bhp respectively. With the classic muscle car silhouette, it is one of the most affordable entry points into genuine Australian muscle.
Top 5: Best Classic Investments