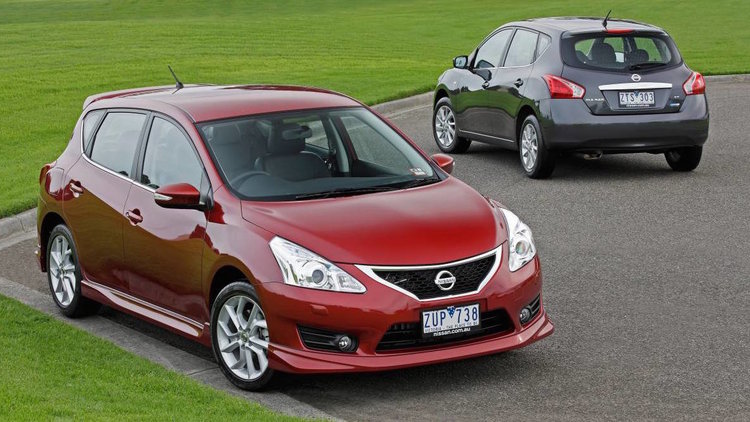 Nissan Australia has announced a recall for a number of its small cars over a potential problem with the push-button start system.
The recall affects the current-generation Nissan Pulsar sedan (B17) and hatch (C12), as well as the Nissan Juke baby SUV and Nissan Micra city car. In total there are 34 Pulsar sedans, 814 Pulsar hatchbacks, 145 Micra hatches and 1213 Juke SUVs affected (total number: 2206 vehicles).
According to a recall notice posted on the Australian Competition and Consumer Commission's recalls.gov.au website, the defect relates to the switch which "may remain in the pressed position due to excessive friction and not return after switching the engine on".
The notification continues: "If the vehicle continues to be driven in this condition, the emergency engine stop function may operate and cause the engine to stop without the driver's intention".
The possible hazard, according to the notice, is that if "the defect occurs whilst driving, this poses an accident hazard to the driver and other road users".