It appears inevitable that Mercedes-AMG will soon have a high-performance plug-in hybrid model among its ranks.
At a recent visit to the AMG headquarters in Affalterbach, Germany, CarAdvice spoke with Mercedes-AMG head of marketing Wolfgang Ungerer, who explained that while the introduction of a plug-in hybrid model wearing an AMG badge may not come tomorrow, it's bound to happen.
"Clearly there's a strong plug-in hybrid strategy … what we need to test is does that actually fulfil our requirements for performance," Ungerer said.
"And we're looking at those technologies for us, because they're in our parent company and we're looking at, you know, how can we make sure that they still fulfil our standards of performance delivery.
"We think there's a scenario, but at this point in time it's just investigation," he said.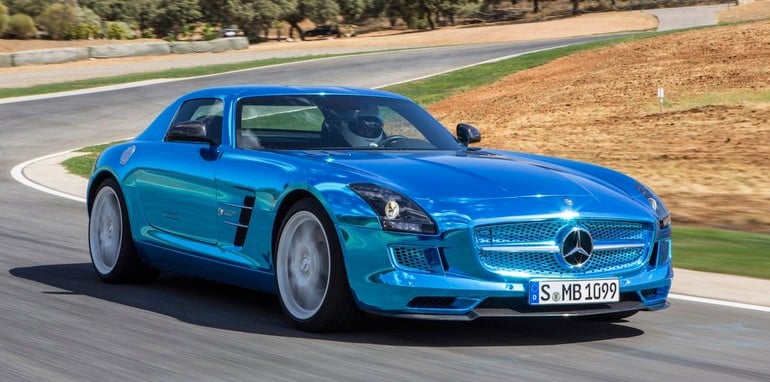 Mercedes-AMG wouldn't be the first to have a plug-in hybrid option in its go-fast model range: Porsche has had the 918 Spyder, and still has the Cayenne S E-Hybrid and Panamera S E-Hybrid; BMW has the i8; and Mercedes-Benz itself has a number of plug-in models, including the C-Class and GLE, and the flagship S-Class in S 500e guise.
The brand has also toyed with pure EV-powered performance models with the SLS AMG Electric Drive (pictured above), which has ceased production.
It is clear there's potential for more oomph from the current drivetrain, which in all three Mercedes-Benz plug-in models consists of a 3.0-litre twin-turbocharged V6 engine teamed to a bank of batteries.
Its power outputs are not small – 325kW and 650Nm – and in a lightweight body that's likely to be ample for proper AMG-like performance. But Ungerer made it clear there's no sign-off for such a drivetrain to be used by the performance arm just yet.
"We have a lot of engineers, we look at all the options with different kinds of powertrains, we look at those technologies," he said.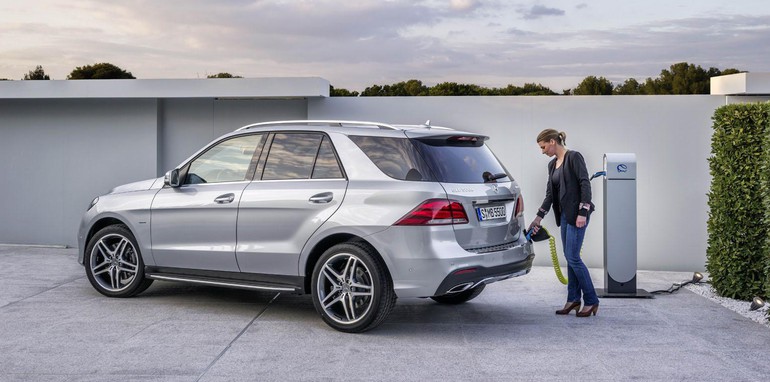 "Suffice to say we're very agile, we're aware of it. We're not trying to narrow it down to our own core values, but to make sure that we develop performance moving forward into the future," Ungerer asserted.
But rather than buyers being interested in these types of contraptions, the desire seems to be coming from in-house.
"At this point in time the pressure comes more from the technical development in our own house than from our customers," Ungerer said. "We still find that the current engine line-up we fulfil all our customers' requirements."
The current line-up for Mercedes-AMG includes:
– 2.0-litre four-cylinder turbocharged engine in the A45, CLA45 and GLA45 models
– 4.0-litre twin-turbo V8 in the new-generation Mercedes-AMG GT, new C63 and which will also be in the GLC 63
– 5.5-litre twin-turbo V8 in the E63, GL 63, GLE 63, CLS 63, S63 and SL 63 models
– 6.0-litre twin-turbo V12 for the G65, SL 63 and S65 AMG.