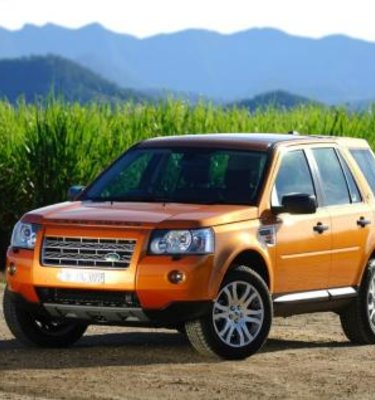 Land Rover Freelander 2 Review
Despite missing my flight and arriving late, the rest of the Land Rover Freelander 2 launch went off without a hitch.
It's been around 10 years since the last Freelander was launched and suffice to say, the previous model was getting a bit long in the tooth. Freelander 2's big brothers – the Discovery and Range Rover – currently sell in large numbers throughout Australia, so the Freelander 2 has some big shoes to fill.
Located on Queensland's Gold Coast, Land Rover prepared a host of driving conditions ranging from twisty sections of road, right through to death defying hill climbs to launch the new Freelander 2.
Under the bonnet, the Freelander 2 is available with two engines – a petrol motor and a Diesel motor. The 2.2-litre Peugeot developed Diesel motor produces 118kW and a mammoth 400Nm of torque. The 3.2-litre inline 6-cylinder motor on the other hand produces a commendable 171kW and 317Nm of torque. Both motors are powered exclusively through a smooth-as-silk 6-speed Aisin gearbox which also features a sport and manual shift mode.
One of the on-road sections included a set of consecutive twisty corners. Generally, an SUV such as the Freelander 2 will lean over and make an almighty fuss when thrown around like a sedan. But, with excellent steering response and feel, the Freelander 2's chassis was compliant enough to be punted through corner after corner, much like a well sorted sedan.
So, half the job was done. The next – and probably most important – part was to test the Freelander 2's ability off the beaten track. What better place than a purpose built 4WD track located in Queensland's Mt Cotton region.
I had a chance to push the Freelander 2 through some pretty intense ruts, water crossings and an unsettling set of hills to test the Freelander 2's Terrain Response 4WD system which integrates four 4WD modes that tailor power delivery and stability control for a range of off-road conditions. Aside from my driving companion and I 'deliberately' getting stuck half way up a gravity defying hill, the Freelander 2 constantly conquered conditions that most SUVs wouldn't even dare attempting.
Available in two models – SE and HSE, the Freelander 2 is well appointed when it comes to features. Standard across the SE range includes: 17" alloy wheels; full-sized spare wheel; terrain response; rear parking sensors; heated, power mirrors; auto headlights; auto wipers; dual zone climate control; cruise control; leather seats; 6-disc CD player; fog lights and headlight washers. SE models are available for $49,990 and $51,990 for petrol and Diesel respectively.
The HSE models add: 18"alloy wheels; Bi-xenon headlights; front parking sensors; puddle lamps; 3-setting memory function for driver's seat and mirrors; auto-dimming interior mirror; high-grade stereo with 9-speakers and MP3 compatibility and rear headphone module. A technology pack is available for an additional $6,890 on HSE models which includes: full colour DVD navigation with touch screen; active Bi-xenon headlights with auto-levelling which 'see around corners' and Bluetooth phone integration. HSE models are available for $55,990 and $57,990 for petrol and Diesel respectively.
With modest pricing and gorgeous looks, it's hard to look past the new Land Rover Freelander 2. With stellar on and off-road ability, along with a 5-star EuroNCAP rating, the Freelander 2 presents a brilliant package. The Diesel is the pick of the bunch, consuming a modest amount of fuel and providing the best off-road drive. Unlike the previous Freelander, the Freelander 2 is one that I would simply love to own.
Land Rover Freelander 2 Review