A few days ago we reported on the Nissan GT-R making an appearance at the Goodwood festival of speed, well thanks to at least two members of the UK GTR Owner's Club we can now present you with plenty more info and best of all, some nice close-ups.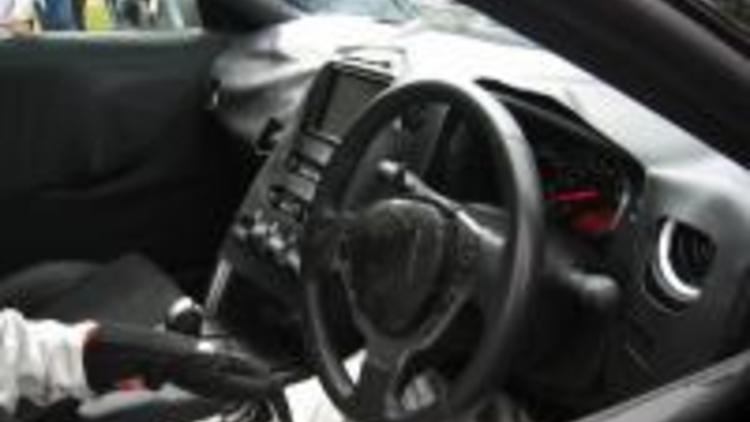 Just listen to it purr!
Here are some of the more interesting details:
Redline at 8000rpm
Fitted with either six or seven speed paddle shift gearbox.
Introductory price £55k.
Official unveiling at the Tokyo Motor Show, Oct 26 - Nov 11.
The iconic Bayside Blue trademark colour of the GT-R's may no longer be used.
The man behind the wheel was a French VP of Nissan who commented that Porsche should be worried.
Clutch arrangement meant it had trouble staying stationary whilst in gear.
The concealed front may not be the final design.
Three buttons on dash were labeled "T", "S", and "V"
Bose sound system
Speedo reached 340km/h
Steering wheel has other auxiliary controls such as stereo
Flush door handles similar to the Aston Martin's.
Quad exhaust system mirrors the trademark rear round lights
Brembo 6 pot calipers
Let me stress that all credit goes to the UK Skyline and GT-R Owner's Club
George Skentzos
Nissan GT-R: Massive Follow-Up