Honda Japan are keeping their latest performance Civic to themselves, which is definitely bad news for the rest of the world, because this latest addition is nothing short of amazing. Based on the JDM Type-R, it has received a performance upgrade (how could they wring more power from this thing?) which has led to a 15hp increase over the Type-R, bringing its peak power to 179kw at 8,000rpm - all from a naturally aspirated 4 cylinder. That's well over 10kw more than both the Holden Astra SRi Turbo and Ford TX5 Turbo!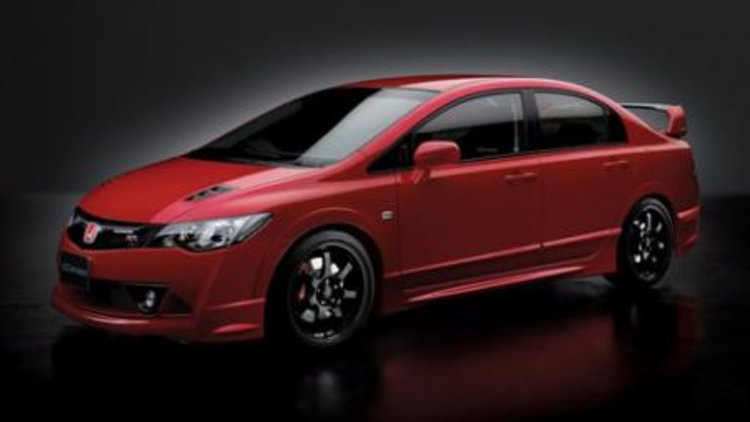 This performance increase has been achieved with an upgraded intake system, freer flowing exhaust set up and new cams. With more power on tap, the Mugen RR also receives sports suspension and updated brakes. Inside the transformation continues with Recaro racing seats and Mugen RR branding.
The car has also been put on a diet since its gluttonous Type-R days, stripping off 10kg with the replacement of some components to carbon-fibre or aluminium.
The Mugen RR is limited to a production run of just 300, all of which will be in Honda's stunning Milan Red. It's a shame that if we ever get to see one in the flesh, it will be on a trip to Tokyo or as a grey-import 15 years from now.
George Skentzos
Source: MotorAuthority