It's beyond me why they continue to disguise the 2008 Nissan GT-R as its design has remained about as much of a secret as a Paris Hilton home movie. Thankfully however, unlike the jailed heiress, the GT-R radiates what can only be described as sex appeal.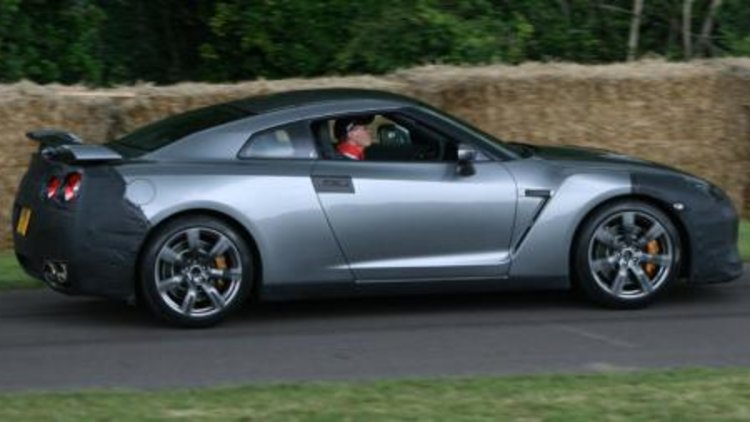 Engineered as Japan's answer to the Porsche 911, the GT-R is the epitome of Japanese performance prowess.
It's twin-turbo 3.7L V6 should pump out more than 500bhp sent to all four wheels putting it roughly on par with the aforementioned 911 Turbo.
Spy shots also reveal the GT-R taking on the 911 in the ring, the Nurburgring that is. With a car of that caliber as a benchmark, we can most definitely expect great things from the GT-R.
George Skentzos
Via: MotorAuthority
2008 GT-R: Warning, Explicit Content