Keen to drive the all-new fourth-generation Mazda MX-5 but can't wait for its official on-sale date? Fear not, Microsoft and Forza have the solution.
From March 17 – one month before North American public sales begin – the 2015 ND Mazda MX-5 will be available to drive in the video game world of Forza Horizon 2 via a free downloadable pack.
Including 'special' cross-generational variants of the iconic rear-wheel-drive two-seater – the 2015 car, a 2010 Super20 SEMA concept car, a 2005 Mazdaspeed version and a 1990 first-gen – downloading the Mazda MX-5 Car Pack also gives players the chance to win a real MX-5 simply by taking part in an in-game time trial.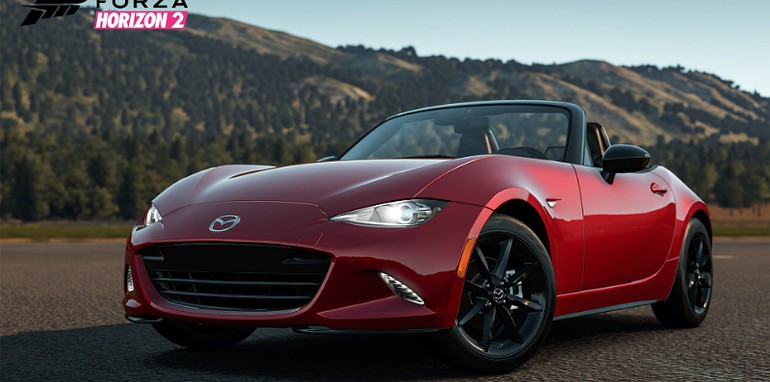 Mazda North America marketing vice president Russell Wager said while the MX-5 (or Miata depending on your market) has always been a product of the analogue world, the new car is the most sophisticated and digital yet, while still harking back to "everything that made the original car so special".
"While the physical car doesn't go on sale [in the US] until later this summer, we're excited to give fans an opportunity to get behind the virtual wheel in Forza Horizon 2 to drive it before they can buy it," Wager said.
Weighing 1058kg in six-speed manual guise and 1080kg with a six-speed automatic, the new Mazda MX-5 goes on sale locally in the second half of this year, with power coming from a choice of a 96kW/150Nm entry-level 1.5-litre four-cylinder or a 116kW/200Nm 2.0-litre. Prices for the Japanese sport car are expected to range from between sub-$30k to nearer the $40k mark.