It probably falls into the category of too much information but thanks to a survey just conducted in Britain we now know of a new strata in society – the petrosexual!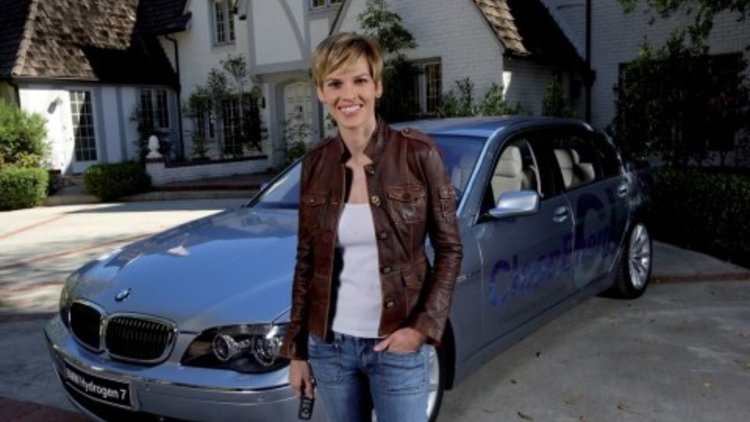 Just what is this strange beast, you may well ask, well it's either male or female, in fact in almost equal numbers, and it has a very intimate knowledge of the automobile, but not necessarily in a healthy way.
Online used car seller, Carmony.co.uk, has commissioned the independent survey, which delves into some rather intimate driving habits of British motorists.
Using the term 'petrosexual' to describe people who are obsessed with cars, the study covers a range of trivial and titillating topics. It claims a diminishing gap in knowledge levels between men and women motorists and it sheds some light on which cars get named what and by whom.
More interestingly, however, the study reveals some very important market intelligence – underwear preferences of British motorists.
It seems that in Britain big is better, where the study suggests that more than half of the survey respondents choose big and comfortable underpants for driving.
BMW driving women over the age of 45 are the most likely to wear sexy lingerie for driving, while male BMW drivers, one in 20 survey respondents, wear a thong and eight percent of older men are more likely to go commando!
Toni Andreevski, PR & Corporate Communications Manager of BMW Group Australia, says "No wonder heated seats are so popular in Australia. Our product planning people were scratching their heads trying to figure that one out.
It's great to see people get excited driving BMWs. BMW is very pleased its cars deliver so much joy."
There is speculation however, that BMW drivers may be wearing their underwear a little tight (those who wear it), with the study reporting that one in five respondents claiming to have under-the -bonnet knowledge similar to that of Jeremy Clarkson.
Apparently women are still most likely to name their cars, with common, inspired names including 'Fifi Fiesta' and 'Andy Audi'.
Personal experience leads us to believe that men are too busy thinking up names that evoke a sense of massive masculinity for their male anatomy.
Which is apparently more important for male Audi drivers, 12 per cent of whom believe their car makes them seem well endowed, according to a related story published by Canwest Publishing.
There is still no reliable data to allow us to understand the high risk petrosexuals - those who drive cars that have no electronic stability control, coupled with a complete absence of elasticity in their underwear.
Look out - here come the 'petrosexuals'