Earlier this year we mentioned the new range of performance cars from Lexus, named the F-range, were getting ready for an assault on the BMW M cars and the Mercedes-Benz AMG range.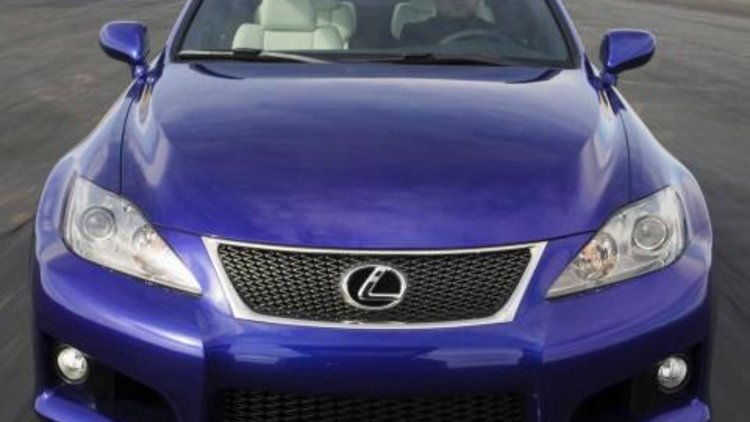 Back then we pleaded with Lexus Australia to bring these performance cars to our shores, and today Lexus Australia has come through with the goods. Lexus Australia's Divisional Manager John Roca confirmed the good news today, pointing out that Lexus is ready to take on the Germans at every level.
"Just by looking at the vehicle you know that it is something special. It will be the ultimate in performance cars and Lexus' first performance-specific model. Mr Roca saidMuch as the LS 400 did in the luxury market, the IS-F will challenge performance rivals in its field - providing a level of performance and on-track ability unlike any previous Lexus."
Before we give you the juicy details, its important to have some history.
Lexus has now successfully penetrated the German luxury brands market share, as is recognized worldwide as one of the top three premium luxury manufacturers.
However Lexus has always lacked one thing, dedicated performance cars. While Mercedes has arguably the most well known range of performance cars with AMG and BMW is also up there with the M cars, Lexus has, well, nothing.. yet. So comes along, the Lexus-F range.
Lexus says the "F" symbol is derived in name and design from Japan's Fuji Speedway - the home of Lexus performance vehicle development. Although many might simply take the F as a "Fast" - Lexus says it is more than just a first letter of its namesake - it also depicts the first corner of Fuji Speedway, commonly known as 27R.
The first of the new Lexus-F range will arrive in Australia mid next year, the first model will be the IS-F sports sedan. Are you ready for the details?
a 300kW five-litre V8 engine,
estimated 475Nm of torque
eight-speed transmission,
lock-up clutch and limited slip differential.
300kWs coupled with an eight-speed auto? We imagine the Germans are a little worried at this stage.
With less than 12 months before the Lexus-F range will land in Australia, rest assured we will be camping outside Lexus headquarters prior to the arrival, the Lexus IS-F will be one hell of a car!