Holden could get a new German-built flagship SUV before the end of the decade after the boss of parent company General Motors confirmed Opel would begin production of the model by 2018.
GM CEO Mary Barra (below) announced the new SUV would be built at Holden sister brand Opel's headquarters in Russelsheim, Germany, and would be "the brand's second flagship alongside the Insignia".
The SUV will form part of Opel's mid-term product offensive announced in June that will see the car maker introduce 27 new models and 17 new engines by 2018.
GM announced a 245 million euro ($356 million) investment into the Russelsheim plant in March, and much of that is now expected to fund its expansion to accommodate the new SUV.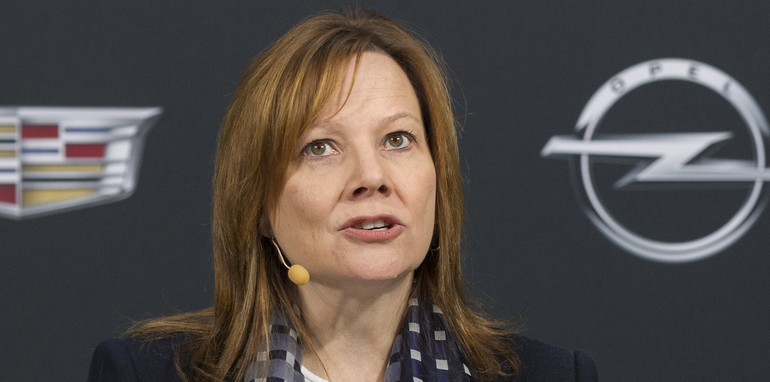 The impending arrival of the new flagship SUV will be welcome news to Holden, which this year moved to strengthen its ties with its German sibling.
CarAdvice exclusively revealed Holden's plans to reintroduce a number of Opel-produced European models in January, and last month revealed that more than one in three vehicles in Holden's future model line-up would be sourced from Opel.
The company is committed to bringing the Astra GTC three-door and VXR hot-hatch, Insignia VXR and Cascada convertible to our market next year, and beyond that is expected to seriously consider the city-sized Corsa, regular Astra five-door, and Zafira people-mover.
Holden's SUV line-up would benefit greatly from a European injection. Its only Euro-designed model, the sub-compact Trax, is its strongest offering, while the Captiva 5 and 7 and Colorado 7 are humbled by better rivals in their respective segments.
Our spies captured a camouflaged Captiva 7 prototype undergoing testing in September, suggesting the company is preparing a final update for the ageing model due next year before it introduces an all-new model in 2016/2017.
SUVs are becoming increasingly important in Australia. The SUV segment is the only one to grow this year, rising 5.3 per cent in a market that is down 1.9 per cent. SUVs make up 31.4 per cent of the market, compared with passenger cars at 48.0 per cent.
While Holden boasts an 11.4 per cent share of the passenger segment, its SUV share languishes at 6.7 per cent, leaving it trailing Toyota, Nissan, Jeep, Subaru, Mitsubishi, Mazda and Hyundai.
Note: Opel Mokka sketch (top) used for illustrative purposes.