The limited edition Rolls-Royce Phantom Metropolitan Collection had its world premiere at the Paris motor show.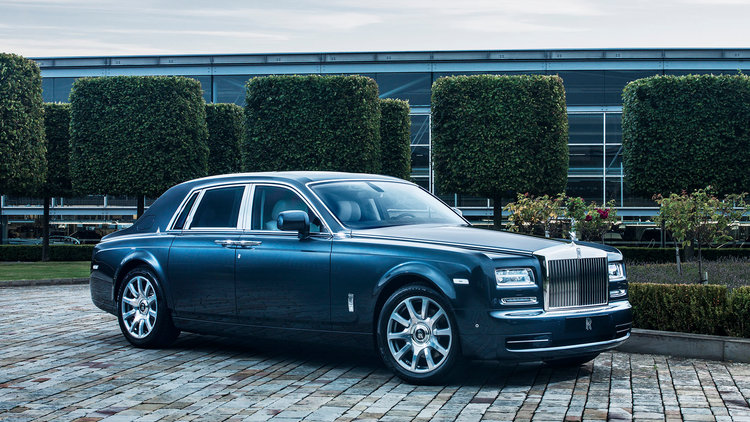 A maximum of 20 Metropolitan Collection Phantoms will be produced by Rolls-Royce. These limited edition models of the already rather scarce Phantom are said to be a homage to the world's greatest cities.
Each Metropolitan Collection vehicles features a set of marquetry skylines (above and below) across the dashboard and on the car's fold out rear seat tables. The skylines consists of around 500 pieces of wood veneer that are meticulously hand cut, coloured, shaped and applied over a number of days.
Other distinguishing features include a subtle skyline applique on the C-pillar, a unique shade of grey for the car's leather upholstery and an abstract skyscraper stitched into the rear seats.
As with other Phantoms there's a clock sitting in the middle of the centre console, but unlike regular versions of the ultra-luxury sedan, the Metropolitan Collection's includes a bezel (below) featuring 24 cities, including Sydney, New York, London and Tokyo.