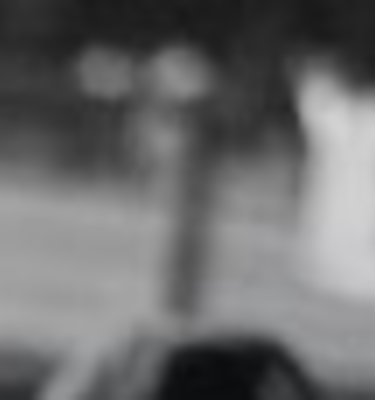 2009 Ford Territory Review
It's hard to know what to say about the 2009 Ford SY Territory Mark II, sure it looks a bit different and its got some more features as standard but beyond that, nothing has changed.
There's one glaring omission and that's the fact that while the vehicle has an excellent, and even slightly more fuel efficient, six-cylinder petrol engine, it has no diesel power plant.
So we were left wondering after the media launch this week as to why Ford took a couple of dozen automotive writers all the way to Coffs Harbor to show us a car that had changed little from its predecessor.
The secret it seems lies in the words "could" and "would".
You see about six weeks ago at a briefing with Ford Australia President and CEO Marin Burela the big man told those present that he's be able to "share some exciting powertrain news in regard to Territory" with us in about six weeks.
So putting two-and-two together quite a few of those present deduced that news would be the long-awaited and often discussed – even photographed by CarAdvice spy photographers at the Ford Proving Ground – a diesel-engined Territory.
So come yesterday where was this variant that could seriously save Ford's sales of Territory in the medium SV market, well nowhere to be seen.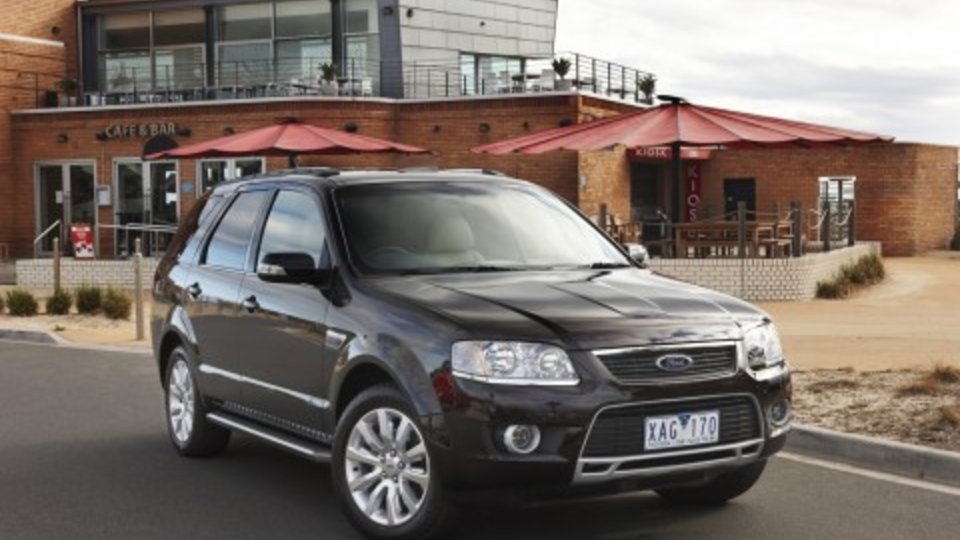 The explanation, according to Ford PR Manager Sinead McAlary lay in the fact that Mr Burela had said he "could share" not he "would share" that powertrain excitement with us.
Seems we, and the rest of the SUV buying motoring public will have to wait a little longer to be excited by a diesel powered Territory, or any other form of fuel for that matter, as the latest iteration of this vehicle also doesn't include factory fitted LPG either.
At the same time Ford product development guru Russell Christophers told CarAdvice that no changes to the Territory power train were planned for quite some time, and intimated that there would not be a diesel powered Territory until an all-new vehicle emerges, probably some time next year.
At the same time Mr Chrishopers has conceded that about 50 per cent of sales in Territory's market are diesel powered.
Ford has been suggesting a diesel powered Territory has been coming for more than two years, yet during that time it has sat and watched the sales of its once-class-leading SUV slip from the number one spot to number four.
Territory is currently struggling to make sales numbers and the once darling of the medium SUV market is now running fourth in the sales race, behind Toyota's Prado and Kluger, and Holden's Korean-sourced Captiva.
The Territory was a Ford Australia success story after its 2004 introduction, with its not overtly bush-bashing styling and urban friendly functionality, which included a highly successful RWD model.
From a peak of 23,454 sales in 2005 its sales have slowly declined to a total of 12,882 units in 2008.
Ford's fight back is mild if nothing else, with no major mechanical changes, although some powertrain revisions have yielded slight fuel consumption savings.
Mr Christophers says the fuel economy on rear-wheel drive Territory models has been improved by 4.9 per cent or 0.6 litres per 100km. The Ghia and all seven-seat models had a 1.6 per cent or 0.2L/100km economy improvement.
"This is a fairly minor change that just freshens the product," he said. "We will do something more dramatic when we do the new Territory model."
A revised model line-up for the SY Territory MkII range consists of the TX, TS and Ghia models, in rear-wheel drive (RWD) and all-wheel drive (AWD) configurations, along with the Ghia Turbo AWD, the Territory Turbo model will no longer be offered.
These model changes mean the Territory now has the 190kW/383Nm, 4.0-litre, six-cylinder and the 245kW/480Nm turbocharged, 4.0-litre, six-cylinder engines, mated to either a four-speed automatic transmission or a six-speed ZF auto gearbox.
Major design changes include an all-new bonnet, with a complementary new front bumper, upper and lower grilles, new headlamps and a new fog lamp bezel.
Body coloured bumpers and door cladding, new body coloured door handles, new chrome belt moulding, revised tail lamps and body coloured exterior mirrors are also part of the new exterior package.
The interior of the new Territory has also received a significant freshening, with new seat materials, colour finishes and trim highlights on all models, along with the choice of two new interior environments on TS and Ghia.
Additional equipment and features are now fitted as standard on the new look SY Territory MkII range, further improving its competitiveness in the hotly contested medium SUV segment, as well as delivering a compelling value-for-money proposition for customers.
Territory TX now comes standard with side curtain airbags, cruise control, 17-inch alloy wheels and a full body colour package for the bumpers, door handles and mirrors.
Territory TS is also fitted with the full body colour package, along with a reverse parking camera, front fog lamps, leather-wrapped steering wheel, handbrake and gearshift, and a third row seat as standard.
Ghia models also gain a third row seat as standard equipment, along with an Alpine rear DVD system, side steps, rear privacy glass and 18-inch alloy wheels, while the Ghia Turbo picks up the same list of additions and a new alloy wheel design (18-inch wheels are already standard fitment on the top-of-the-line Territory model).
The TX costs $1000 more and all other models an extra $500, while Ford claimed the extra standard equipment was valued at between $3600 and $6600, depending on the model.
So how does it drive, well just like the old Territory, because as we've already said, except for some engine calibration change, nothing in the mechanical package has changed, but having said that it is still a cut above its main opposition in refinement and overall quality, offering something closer to BMW's X5, rather than its Japanes and Korean opposition .
The Territory is still a quiet, refined way to eat up vast kilometres of Australia, or a great way to lug the family, and all their bits and pieces around.
Yes, despite the cosmetic changes it is looking a little dated with some of the interior a lot more utilitarian and austere than the latest crop of 2009 offerings. The new interior trims are pleasant enough and make a change from the past but do little else for the Territory.
As before there's a choice between four-speed and six-speed auto 'boxes with the ZF six-speed being the obvious choice, although that's not available to buyers of the RWD version.
The four-speed is adequate for the job but works a bit hard on twisty, hilly roads and when you are really pushing it.
The engines are strong and torquey and more than up to the job of hauling a two-tonne vehicle with as many as seven people on board.
Brakes remain as effective as ever and overall handling is very car-like for such a big vehicle.
This revision will simply keep the Territory humming along in the sales figures, but provides buyers will little incentive to change over before the arrival of a new Territory, maybe as soon as mid 2010.
Ford SY Territory Mk II prices
Model Old price New price (extra standard features)
TX (RWD) $38,490 $39,490 $3600
TX (AWD) $43,490 $44,490 $3600
TS (RWD) $43,990 $44,490 $4800
TS (AWD) $48,990 $49,490 $4800
Ghia (RWD) $51,990 $52,490 $6600
Ghia (AWD) $56,990 $57,490 $6600
Ghia Turbo $65,920 $66,420 $5600
2009 Ford Territory Review