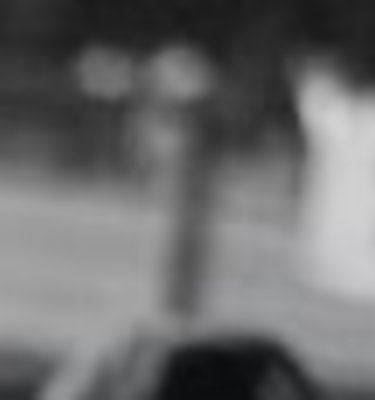 BMW's iconic Z4 sports car has gone from confused and polarising to softer, more rounded and definitely more appealing, but still retains an inner hard edge that will appeal to any lover of sports driving.
Now I need to come clean at the start here because, although I've always admired the substance of the BMW Z4, its technical excellence in particular, I've never really liked the car that much.
Its polarising design and its rock hard suspension made it a challenge to accept as far as I was concerned, but now the new generation Z4 is a different kettle of fish.
Not only is it better to look at, more rounded, softer but it drives a whole lot better, especially the top of the range Sdrive35i, which sports adaptive suspension, and the most glorious sounding 3.0-litre, straight six, twin-turbo engine imaginable.
Diminished but not entirely gone is the controversial 'flame' styling that designer Chris Bangle "inflicted", yes that's my word, on the Z4 and instead is a softer more rounded shape that is redolent of the Z08 concept car and which brings a strong family resemblance to the likes of the 6 Series.
All those convex and concave shapes on the original Z4, which came in soft-top convertible and more lately coupe versions, just served to confuse the shape of the car and failed to give it the presence its technical excellence should have received.
Now the car has morphed into a single model, with a clever two-piece folding aluminium hardtop, and thanks to two very clever female designers at BMW it's become both a roadster and a coupe in one.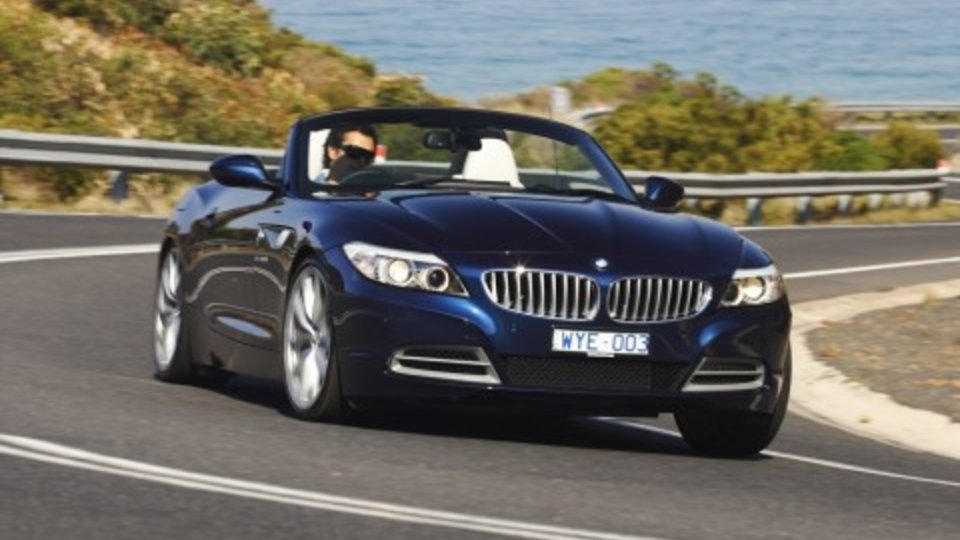 The bonnet, roof panels and front guards are made from aluminium, as is much of the suspension, and the retractable roof stows or unfolds in 20 seconds.
The Z4 boot accommodates 50 litres more than before, a respectable 310 litres with the roof up but that shrinks to 180 litres when the roof is lowered.
Moving on from the exterior work, what has happened under the skin is much more a case of refinement, and the new Z4 rides better, it is less nervous than the original and the general feel is a car that has been given a lot more thought, from both the point of view of driver enjoyment and comfort.
Interior space is good, no awkward bumping between driver and passenger, and the whole ambience of the car is both pleasing and well thought out.
The car also scores the latest iteration of BMW's often maligned i-Drive, which was recently unveiled in Australia in the new 7 Series.
At the Australian launch, held on the entirely appropriate Great Ocean Road on Victoria's southern coast, only two of the three new models of the Z4 were on hand for CarAdvice to drive.
We had a choice of the range-topping Sdrive35i, which sports a 225kW twin-turbo version of BMW's proven inline six-cylinder engine, and starts at $116,900 or $120,400 for the seven-speed automated manual, and the Sdrive30i with naturally aspirated 3.0-litre, 190kW engine, which starts at $98,100 for the six-speed manual or add another $3300 for the six-speed sports automatic.
Not to be seen was the entry-level, if you can use such words to describe a BMW, sDrive23i, priced from $86,200, which sports a 2.5-litre straight six engine.
Standard equipment includes Kansas leather upholstery equipped with BMW SunReflective Technology, cruise control with brake function, Park Distance Control front and rear, electromechanical parking brake, electronic differential lock, Dynamic Driving Control, Bi-Xenon headlights, heated seats, through loading feature, engine stop/start button, Bluetooth hands free technology, AUX-in connection and the handy USB interface.
A large array of options and option packages are available reflecting the strong desire to personalise the BMW Z4 by prospective owners.
The options list includes BMW Adaptive M suspension and a traditional six-speed sports automatic gearbox with steering wheel mounted paddles (except Z4 sDrive35i which offers the seven-speed sports automatic with double clutch).
Also on offer are light alloy wheels up to 19-inches in diameter, sport seats, power seat adjustment, lumbar support, adaptive headlights, TV function, Professional Navigation, extended leather in the standard 'Kansas' seat trim, or the option of the Character Package 'Design Pure White', which includes 'Nappa' leather trim Ivory white, sport seats and fine-wood trim Fineline Anthracite. Some of these features are standard on some models.
"The BMW Z4 Roadster exists to deliver an exhilarating driving experience for the enthusiast," said Stavros Yallouridis, the new managing director of BMW Group Australia.
"We are delighted to welcome this new generation model with its powerful engines, innovative transmission and for the first time on a BMW two-seater, a two-piece retractable hardtop.
"This combination of features will give us the opportunity to make the best case yet for BMW style, performance and safety in a very sporting machine," he added.
The Z4 will be in dealers later this month; just a month after its launch in Europe, and production of the new roadster has shifted from Spartanburg in the United States to Regensburg in Germany, which last year produced 300,000 of the 1 Series and 3 Series, including the 3 Series coupe-convertible.
In recent times sales of the outgoing Z4 had trickled away but Mr Yallouridis is confident the new car can match the figures achieved when the Z4 was originally introduced, about 400 units a year.
The new generation Z4 is longer wider and has more interior space than its predecessor but it rides on a virtually identical wheelbase.
Apart from being more secure and increasing the refinement of the vehicle, the folding metal roof adds 30kgs in weight and improves visibility through a 52 per cent bigger rear window and a longer side glass area, using four windows, above doors that are also longer and better facilitate entry and exit.
With regards to safety features, all Z4s come with twin front and side/thorax airbags, a pair of fixed rollover hoops, an electronic stability (DSC) and traction (DTC) control system with anti-lock brakes (ABS), cornering brake control (CBC), electronic differential lock, cruise control with brake function, run-flat 'safety' tyres with pressure indicator, Servotronic electric power steering, and two three-point seatbelts with pretensioners and force-limiters.
Over the two days of the launch we drove both the Sdrive30i and the Sdrive35i and each had its own distinctive characteristics, to a certain extent, as you would expect, governed by the performance on offer.
We started with the 30i in very wet conditions, which was probably a good move as this car, with its more restrained power and six-speed sports automatic was a pleasant enough drive in the sometimes very wet and wild conditions of the first day of our drive.
We were able to attack corners on the twisty coastal drive route with plenty of vigour and the car responded well to enthusiastic driving.
The steering was sharp enough and well weighted if a little lacking in feel, but the car stayed well planted on the road most of the time, helped by the myriad of electronic watchdogs onboard.
The paddle shift automatic was more than up for the job, although it would have been nice to try a manual transmission.
It was certainly possible to produce some initial understeer on the wet roads, and the stability control was occasionally left scrabbling to work out just what it should do to keep things nice and tidy in the sometimes very slippery conditions.
On day two we switched to the twin-turbo Sdrive35i, which had the potential to be a bit of a beast, but due to the drier conditions than the day before, proved to be just a hell of a lot of fun.
The noise this engine produces under acceleration is enough to put a smile on the face of any motoring enthusiast.
There is a tendency to droning road noise from the low-profile run-flat tyres, which somewhat spoils the aural effect with the roof closed, but in general the Z4 is a very nice place to be on a good twisty coastal road.
Packing a twin-turbocharged, 3.0-litre, inline six-cylinder that puts a nifty 225kW and 400Nm, it's a potent combination that you would expect to have the rear end of this rear-drive sports car squirming around on the road.
Our car was equipped with the optional M suspension package that certainly provides a firm ride and despite our keeping the adaptive Dynamic Drive Control in the Sport setting of the three on offer, Normal, Sports and Sport+, we found the Z4 to be a very composed package, that was only occasional unsettled by the sometimes rough and potholed country roads.
The seven-speed dual-clutch gearbox, a $3500 option, was very responsive and there was little lag on launch, unlike the similar gearboxes from some other manufacturers.
Similarly there was little turbo-lag on launch and certainly none once the Z4 was underway.
This is probably the most complete Z4 that BMW has produced and certainly the best resolved. Sure it's a bit of a "look at me" car but it's also now a sports car that deserves to be driven hard and can offer an exhilarating drive in return.
We'll have a full test of the new Z4 in the coming weeks.
BMW Z4 pricing:
Z4 sDrive23i $86,200
Z4 sDrive23i (auto) $89,500
Z4 sDrive30i $98,100
Z4 sDrive30i (auto) $101,400
Z4 sDrive35i $116,900
Z4 sDrive35i (auto) $120,400