Toyota and Honda lead the Petrol Electric Hybrid race, the Germans are working hard on Hybrids with the likes of Porsche hinting at a Hybrid future. Our own GM Holden is also considering Hybrid while Ford is working on Hydrogen. As for the French? Of course they have to be different so say hello to the world's first Diesel Hybrid - The new Peugeot 308.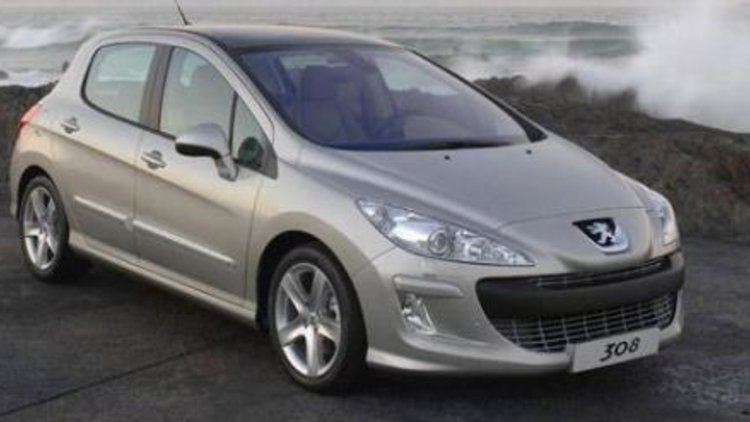 The new Pug will officially launch in a few hours but images of the car have been circulating around the internet for a few weeks. The 308 Diesel Hybrid will take on the Toyota Prius and Honda Civic Hybrid with a quoted fuel economy of around 4.0L/100km,better than both Japanese Hybrids.
Of course CO2 emissions will be a selling point for the new 308, with Peugeot claiming a CO2 emission rating of 90g/km which is lower than the Toyota Prius at 104g/km and Honda Civic Hybrid at 109g/km. Obviously, the French have caught up! If the figures are close to the claimed mark, Peugeot's 308 Hybrid will take out the title for the greenest car on the road.
The 308 Hybrid will be powered by a 1.6-litre turbodiesel plus an electric engine with a high-voltage battery pack. The 308 will also come equipped with Peugeot's stop/start idle technology, which will put the engine to sleep at traffic lights (a technology that needs to be available in all city cars!).
The Pug will come standard with a semi-auto gearbox. There is also a setting for "all-electric-zero-emission" which will set the cars maximum speed to around 50km/hr and as the name suggest, the Peugeot will run entirely on the electric engine (hence no emissions).
The Hybrid Diesel is essentially not all that different to the Petrol variants from the Japanese. The 308 HDi recharges its batteries by recycling kinetic energy usually lost while braking.
The big question of course is how much will it cost? And more importantly, will it even come to Australia? The new 308 range should make its way to Australia in March next year, but Peugeot have given no word on any plans to bring the Hybrid variants to our shores.
Peugeot 308 Diesel Hybrid