It was only a few weeks ago our photographer caught the new Renault Laguna testing in Melbourne, and now, for the first time, the new Laguna has officially gone on display.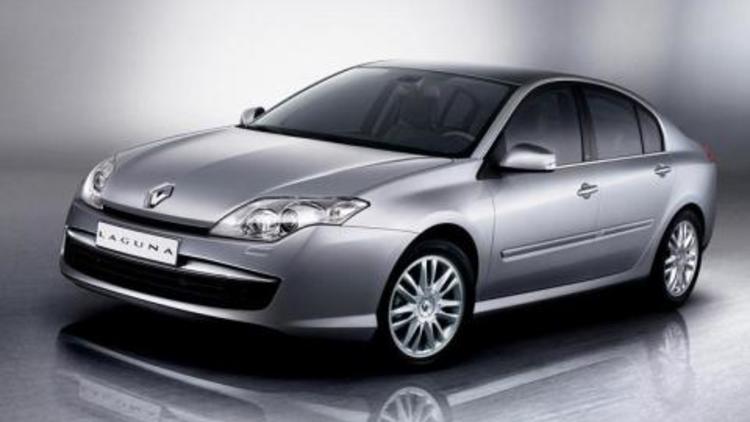 In Europe the Laguna will take on Ford's mighty Mondeo (rumoured to be on its way to Australia as well). Its not exactly the prettiest car in the world, but Renaults never are.
Renault has come a long way in the the last few years, but will the Laguna be successful in Australia? Many potential buyers complain that the price (currently $47,000 plus on roads) is too high.
Here is a video of the new Laguna (thanks to World Car Fans)
European specitications for the Laguna suggest the car will be offered in three variants.
72Kw 1.5-litre Turbo Diesel (dCi)
94kW 2.0-litre Turbo Diesel (dCi)
94/108/127 kW 2.0-litre Petrol
All three variants will be coupled with a six-speed manual gearbox, as for the auto, details are sketchy but we imagine the option will be there for any engine producing more than 100kW.
The new Laguna is bigger than the old in all respects, 36mm wider, 10mm longer and 12mm taller - the new range has grown up, but it has also shed some weight (around 15kg lighter).
In Australia the only model available now is a 2.2-litre Diesel matched to a five-speed auto. The current Laguna puts out 102kW of power and an impressive 320Nm of torque. The Laguna retails for around $47,000 AUD.
There is a good chance that Australia will only get one (or at best two) variants of the new Laguna, a petrol variant is unlikely but still on the cards. We suspect the new Laguna will either maintain the same 2.2-litre engine and power figures or go with the new 2.0-litre dCi engine.
There is no official word yet from Renault Australia regarding the new Laguna, but given our photographer sighted the car in Melbourne, we imagine the launch date will be similar to the UK (October).
You can find the press release for the new Laguna here.