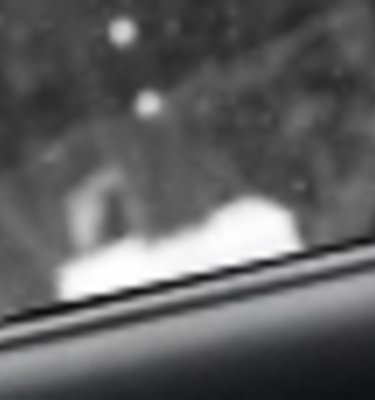 2009 Nissan Micra Review & Road Test
2009 Nissan Micra City Collection Review & Road Test

Perfect for those hip, single type, city dwelling, label-wearing females
Model Tested:

2009 Nissan K12 Micra City Collection, 1.4 litre, automatic, five-door hatch - $17,990 (RRP)
Options:
Metallic paint $495 (fitted - New York Blue);
CarAdvice Rating:
- by Rose Harris
I'm not one to tell lies, so I will admit that I did have my reservations about the Micra. While it is a car directly aimed at the female market, I didn't feel I was quite the market they had in mind. I have never really been a huge fan of the Beetle-like looks and bug eye headlights.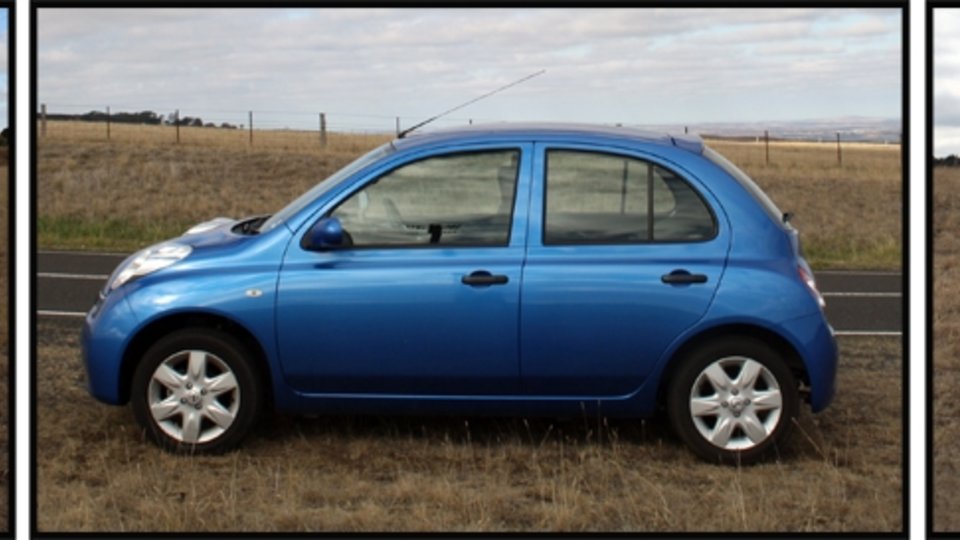 Despite all that however, I made a concerted effort to put all my preconceived notions aside and as the advertising campaign suggests, I gathered up my girl's day out companion (my nine-month-old daughter) and we hit the city.

There are some ingenious storage solutions inside the Micra to utilise the small amount of space available to its full potential. Everywhere you look there is somewhere to stash things, be it change, a phone or a wallet, the lip gloss or all those other things that seem to fill out a handbag. There are several different sized compartments within arm's reach built into the dash.
The glovebox is amazingly large, stretching back a full arms length. Underneath the front passenger seat there is a slide out bin which is a clever way to stash CDs and other items to keep out of sight, or as the website depicts, that spare pair of hot pink heels.

The instrument panel intrigues me. It is at first glance – simple - but for me a little too simple. The absence of an analogue temperature gauge had me a little nervous. Just two LED thermometer icons are present and I am guessing one either lights up 'blue' or 'red' when you are heading into trouble, I have grown used to old fashioned gauges where you can keep a constant eye on the temperature.

The upgraded City Collection Micra I tested came with a few added extras, among those a six-stacker CD player. The warning sign that read "CAUTION: only insert one CD into slot at a time" had me further worried at Nissan's clear effort to keep the car's operation as simple as possible.
But, jokes aside, the easily-operated stereo put out a great sound for the small area and the changer never missed a trick. The Micra is also fitted with an auxiliary MP3 player input jack, which for something different is located in the glovebox, I can tell you that took some finding.
There were things at first I thought were awfully inconvenient, the placement of the aux jack for one, lack of steering wheel controls for another. However, the compact nature of the car means just about everything needed for convenience is at arm's reach anyway.

Overall I found the interior to be quite comfortable and I took no issue with the cloth trim. The headrests were a bit different, the curved theme continued there and they took a doughnut-like design, not so much uncomfortable as taking a bit of getting used to.
I am under no illusion this car was designed for family purposes but it is fitted with three child restraint anchor bolts and for the record it fitted two childseats and the boot held a pram - wheels off. The location of the anchors was hugely inconvenient, they were located just inside the boot lip which meant the straps cut directly across the load space and they had to be released to remove the pram. That's all I'll say about the family aspect as chances are most Micra owners won't have full-time back seat passengers, unless it's a big girls' night out.
From the exterior, the Micra gave that knees-around-ears sort of compact warning, but I was surprised. The 'bubble' nature of the car is more than just an eye-catching look, it provides ample headroom, in fact more so than in an average sedan. The same with the legroom, it is obviously compact, but not as bad as some small cars.

Now let me get all girly and attention-to-detail on you and dedicate an entire paragraph to the dashboard. I loved the dashboard.
Aside from it being quite large it is designed with a rubber grippy covering, it dips inwards and feature little 'barriers' that prevent items that may be placed on the dashboard sliding off onto the floor when you go around a corner. Just a little thing but an awfully clever one to further amplify the 'comfortable drive' feel of the Micra.
The car design is big on the curves and circles. Even the interior light is perfectly round, I half expected it to spontaneously turn into a mirror ball as the Micra gave me that zippy city feeling that I should be driving to a nightclub or a serious girls' night out, or that could just be the advertising campaign doing doughnuts in my head.

While there is no cruise control, I did my best to sit at the speed limit however somehow I was still being overtaken by every Tom, Dick and Harry on the road. I mean sedan towing caravans, old farming utes and even a ute towing a horse float as well as trucks. By the end of my drive I had the distinct feeling people were overtaking me on principal.
There are no visibility problems with the driver sitting high and the bubble design meaning pillars seem thinner than a traditional hatchback. The boot is easily opened and closed and the car is perfectly accessible when getting in or out or getting items out. The available colours make me wonder. I loved the 'New York Blue' I tested but I have to wonder about other choices such as 'Rio Latte' aka beige to put it nicely.

As the small car segment is a competitive one, the Micra does represent present good value for money, it comes with automatic transmission as standard and starts at $15,990. An extra $2000 will get the City Collection Micra which means 15-inch alloy wheels, extra airbags and the upgraded sound system.
The direct market for this car may be those young, hip, single, city dwelling label-wearing females, but I can also see the Micra appealing to the older generation looking to downsize. Out and about I have seen quite a few older female drivers of the Micra and my mum was certainly impressed when I took her for a spin. The small, easily manoeuvred and economical nature transcends generations.

Pricing:
Micra (base model) - $15,990
Micra City Collection - $17,990
Ratings:
CarAdvice Overall Rating:
How does it Drive:
How does it Look:
How does it Go: