The funky little Fiat 500L-Vans design concept has debuted at the US Open of Surfing at Huntington Beach in California, sporting a unique look and styling cues taken from the US-based shoe brand.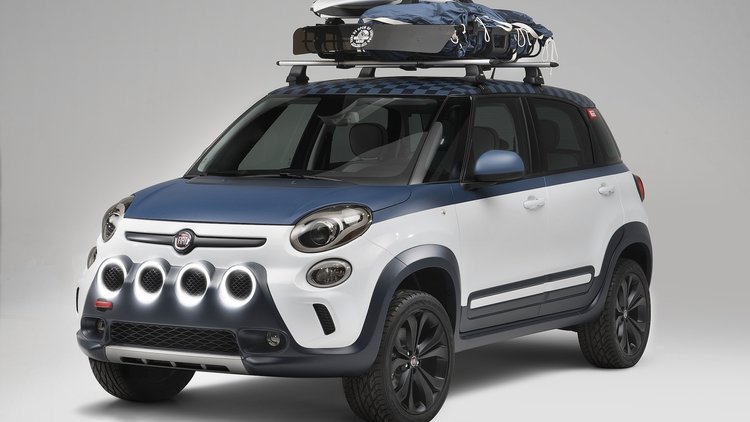 Based on the five-seat 500L but equipped with four ringed LED driving lights, a two-tone paint scheme, roof racks and a double-decker surfboard carrier, the Fiat 500L-Vans takes inspiration from the company's original hi-top shoe.
Created exclusively for the California Open in an effort to "interact with the young audience attending this event", the 500L-Vans features a checkerboard pattern roof, palm-patterned canvas seats and waffle sole covered pedals and storage bins.
Topping off the surfy/skater look are 18-inch matt black wheels and a collection of Vans stickers plastered across the lower dash.
The 500L's standard 119kW/250Nm turbocharged 1.4-litre four-cylinder remains unchanged and is teamed to a six-speed manual transmission.
Fiat 500L : SUV'd city car gets Vans design treatment