Ferrari will expand its use of turbocharging and hybrid technology as part of plans to cut its carbon emissions by 20 per cent by 2021, according to its global engine head.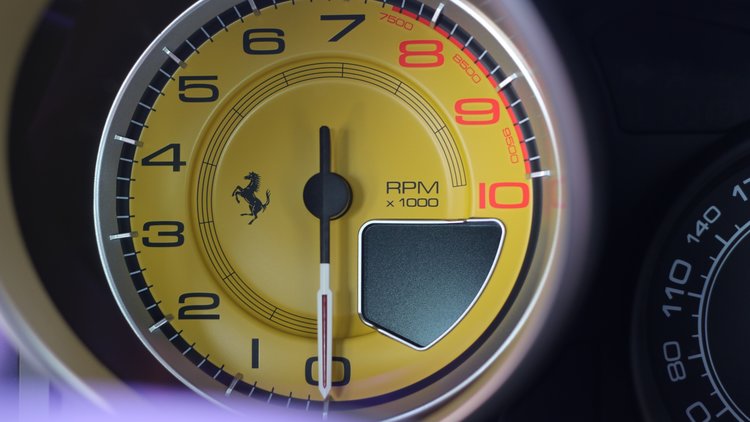 Speaking with industry journal Automotive News Europe, powertrain director Vittorio Dini said Ferrari will widen its use of turbochargers on its V8 powerplants, while continuing to team hybrid systems with V12 engines.
2
2
"We want to use all the available technologies to reduce emissions by three per cent each year, which means approximately a 20 per cent decrease by 2021."
Spurred on by the near 20 per cent CO2 emission reduction seen in the Ferrari California T's switch to a turbocharged 3.9-litre V8 (pictured above) from its predecessor's naturally aspirated 4.3-litre V8, Dini said in the future all Ferrari V8 engines will use turbos.
Going further, he added the Italian car maker's next challenge for its V8 units is to decrease capacity while at the same time boost power outputs.
Dini said turbochargers are not ideal for V12 engines, however, due to four turbos being required to achieve the targeted reductions.
Highlighting space and heat as the two biggest issues related to turbocharging, the former head of Ferrari's Formula One engine design and development said for its V12 engines Ferrari would continue to rely on hybrid solutions, such as its F1-derived HY-KERS system.
Tied to a 588kW/700Nm 6.3-litre V12 in the LaFerrari, the HY-KERS hybrid system helps increase the million dollar hypercar's figures to 708kW and in excess of 900Nm. Ferrari's current V12 range also includes the 545kW/690Nm F12 Berlinetta (pictured above) and 486kW/630Nm FF.
2
The Italian car maker's target of achieving "the same percentage reduction trend as volume automakers" comes despite Ferrari producing about 7000 units a year and being part of the newly named Fiat Chrysler Automobiles (FCA).
2
At the recent regional premiere of the new Ferrari California T, Ferrari Australasia president and CEO Herbert Appleroth hinted that the brand might even have more advancements up its sleeve, saying, "There may be a new technology that comes out beyond HY-KERS. Who knows…"
Appleroth also confirmed plans outlined earlier in the year by FCA CEO Sergio Marchionne, saying to expect "at least one new model from Ferrari every year".