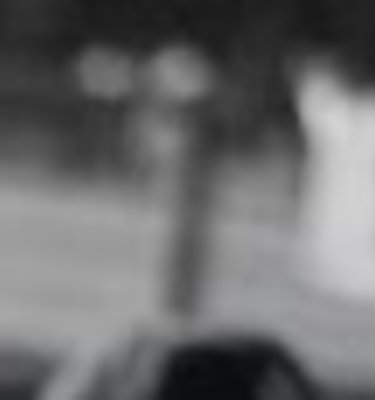 The Ford Focus is a very significant car for Australia, you see in 2011 it's very likely going to be the model that ensures Ford Australia stays just that – Ford Australia, because then full production of the next model will begin in this country.
Right now, Ford has just released, a little belatedly as it's been on the market overseas for some time, the updated LV model of the now 10-year-old Focus line in Australia.
We've just had a reasonably brief chance to drive what is probably the gem of the range, the TDCi with the all-new PowerShift, dual clutch, six-speed transmission, and we have to say it makes a good car even better.
The new gearbox, which works a treat, was jointly developed with German gearbox maker Getrag and it provides rapid, smooth changes and mostly well-matched ratios.
On our short 150 kilometre drive from Melbourne to the Ford Proving Ground, near Lara, and then back to Melbourne by a slightly more creative, self-created route, we noticed that the ratios from third to six seemed nicely progressive, but first and second were a little 'short' and ran out of breath rather quickly.
That said they do give the diesel Focus plenty of urgency when getting off the mark and mean that you are best starting in Auto Mode and then flicking the lever to Manual for the upper ratios if you want to drive the car in a sporting manner.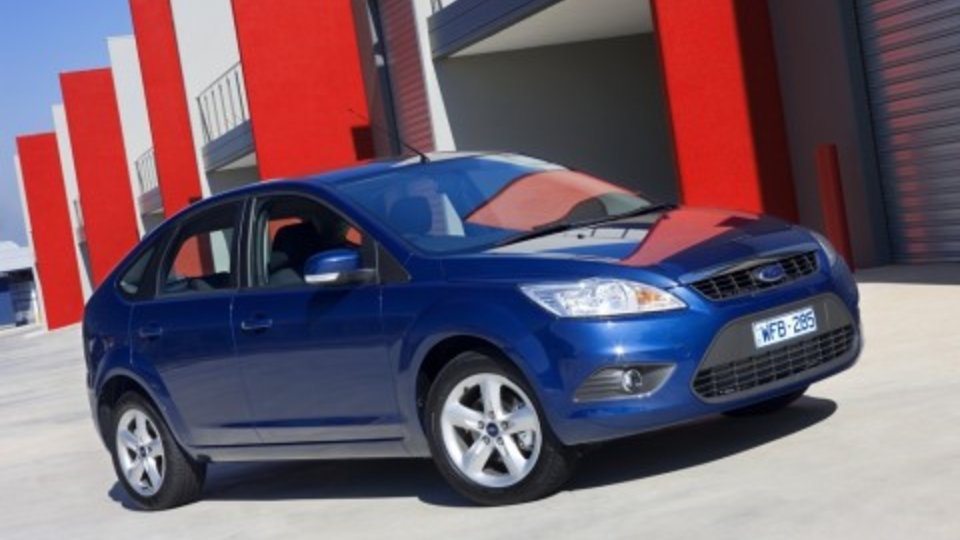 A sporting manner is entirely appropriate to the Focus TDCi, as we have always felt it provided the best opportunity to exploit the excellent chassis with its 100kW/320Nm, 2.0-litre, Duratorq, turbo diesel engine.
This drivetrain combination offers impressive fuel efficiency with no compromise to driving performance, thanks to its impressive torque output of 320Nm – peaking to 340Nm during brief over-boost periods.
We didn't manage to replicate Ford's claimed ADR Combined fuel consumption figure of 5.9 litres per 100 kilometres but we came pretty close with an overall figure for our short run, which included quite a bit of heavy freeway traffic, of 6.4L/100km.
We've extolled the virtues of the Focus chassis before and essentially nothing has changed, this is a neat handling car that really cries out for more power, which in the TDCi is at least answered by the huge gobs of torque that the diesel engine provides.
Tyre noise was a bit of an issue but seemed to be somewhat road surface dependent, in other words coarse chip surfaces produced more of a drumming effect, and it's probably something that could be managed with tyre choice.
The six-speed PowerShift transmission is almost always in the right cog and the 320Nm means that the car can haul itself out of a corner at an indecently rapid rate, remembering that this is essentially a five-seat family hatchback.
The revised Focus isn't just about the dual-clutch transmission though and there have been specification and appearance changes right across the range.
Kinetic design elements such as the large trapezoidal opening below the bumper line, new bonnet with defined contours, and new upper grille (with larger Ford badge) dominate the new Focus front design.
It is more expressive, more athletic and more in keeping with the overall on-road character of new Focus. In all, the new Focus is visually confident and modern.
Inside Ford's new Focus, the emphasis is on improving the quality of materials and enhancing comfort levels.
The evidence is clear to see and feel. The black soft-touch dash pad, along with the soft-touch upper door trims, contrast beautifully against a tan coloured inner roof lining to visually lighten the Focus interior, while the dark dash greatly reduces windscreen reflection in bright sun conditions common in Australia.
The driver now sees large-face tachometer and speedometer set deeply into individual binnacles. Positioned above are small-face water temperature and fuel gauges, with each surrounded by a silver bezel.
Between the two large gauges is an LCD information screen displaying time, outside temperature, tripmeter and odometer. The LCD screen also displays menu options for distance to empty, average speed, and average fuel consumption.
A revised centre stack and redesigned window and mirror switches accompany new intuitive controls for air conditioning, heater and ventilation system. At night, the centre stack controls are illuminated in soft red light, which is more soothing, as opposed to the stark white of the previous generation Focus.
A new premium centre console has been designed with an emphasis on improved comfort and function. It features a moveable soft armrest that slides forward 80mm, two cup holders with butterfly lids, a coin holder and a cardholder.
The 107kW, 2.0-litre, Duratec engine continues to power petrol Focus models – CL, LX and Zetec – and can be matched to either a five-speed manual or four-speed automatic transmission.
To enhance the overall Focus safety package, larger exterior side mirrors improve driver's side visibility.
The Focus range also benefits with a clever automatic hazard warning light activation system, which warns following drivers of emergency braking manoeuvres.
Anti-lock Braking System (ABS) safety technology is standard across the Focus range, while Focus LX, TDCi and Zetec models also offer interactive vehicle dynamics as standard equipment.
This adds DSC, Traction Control and Emergency Brake Assist (EBA) to assist the driver to maintain vehicle stability during all driving situations.
The PowerShift is a very definite plus for the Focus range, shame it's not available with the petrol models, but then we think the diesel is the gem in this range anyway.
CarAdvice will be testing the new Focus TDCi with PowerShift more extensively in a couple of weeks and we will also be putting the visually revised petrol versions of the Focus through their paces as well.