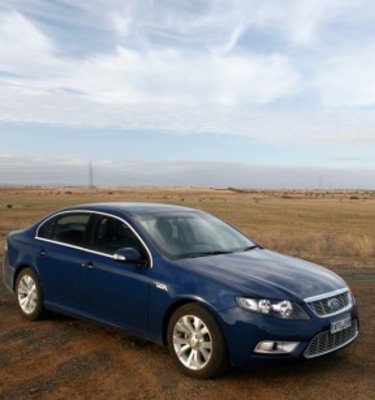 2009 Ford Falcon Review & Road Test
Paul Maric reviews the New Ford Falcon G6E and finds safety is placed on the back burner for this Falcon.


CarAdvice Rating:
- Review and pictures by Paul Maric
No dramas I thought. I'll flick it over to petrol and limp it home. Well, being the cheapskate he was, it was out of petrol as well. This was the day I learned that an EA Falcon isn't the lightest car on the planet - not even close! A couple of bystanders helped me push it to a nearby petrol station where we were good to go again.
The moral of the story is that dual-fuel is confusing – mostly for stupid people like myself. Ford has avoided this issue by introducing dedicated LPG. It's nothing new, in fact it was first available with the AU Falcon and at the time was quite an impressive feat.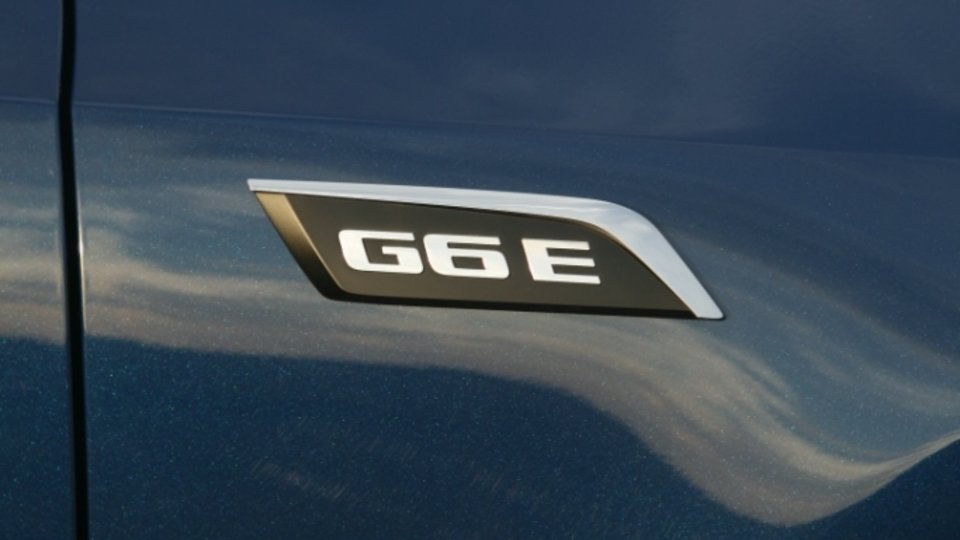 If you've been following CarAdvice closely over the past year and a bit, you would have noticed that we have been generally quite impressed with the offerings from Ford in the large car market.
Although the sales figures don't show it, the FG Falcon has been a resounding success for the Australian carmaker. Built quality, build material and that pearler inline six-cylinder engine have improved to offer a real bang-for-your-buck family hauler.
It was with this train of thought flowing through my head that I grabbed the keys to the Ford Falcon G6E LPG.

Inside the cabin, it's must the same story. There's no aftermarket switchgear to move between petrol and LPG, there's no additional fuel indicator that you need to keep an eye on, it's all just one stitched together package.
The first hint of anything different is in the way the car starts. Catch it on a cold morning and the engine cranks for almost three times longer than it would in an equivalent petrol G6E. It makes it sound like a sick car from inside and out, especially to those walking by.
Once it's on though, it's hard to tell any difference.

When the FG Falcon was released early last year, there was a collective sigh of relief to hear that the 4-speed automatic gearbox, which had followed – or haunted – the Falcon for many years had gone. However, unfortunately that trusty Australian-built unit still lingers in the LPG powered Falcons.
Yes, although the petrol powered G6E gets a German six-speed ZF Sachs transmission, the equivalent – more expensive – LPG powered version is stuck with a four-speed automatic. Ford claims it cannot make any other gearbox work with the LPG arrangement, not good enough in my opinion.
Ford uses an archaic LPG system that doesn't allow direct gas injection into the combustion chamber. It claims that this is why it can't offer a better gearbox with the car. It also claims that this is the reason it isn't able to offer Dynamic Stability Control (DSC) or even traction control as standard fitment to the vehicle.

Behind the wheel of the Falcon, you can't really tell that LPG is powering the engine. Moderate acceleration is linear and there are no discerning torque slaps or lumps when accelerating uniformly.
It's only when you stand on the gas, pardon the pun, that you begin to notice the difference. Ford's LPG powered Falcon feels quite lethargic and lacks the mid-range acceleration burst you would find in any other petrol powered Falcon. It is really noticeable when overtaking; there is a total lack of burst as you move to overtake, which finds you standing on the pedal for longer to get past slow moving cars.

At about the point DSC normally kicks in I noticed nothing was happening. After straightening the car up again, I realised there was no DSC, there wasn't even traction control. This meant that Ford's 5-star FG Falcon was thrown back into the dark ages of automotive history, missing out on features that are standard among most $20,000 vehicles!
Handling and braking is much the same as a regular Falcon, it's good enough to keep you happy. Boot room is only compromised by the fact the spare wheel now sits above the floor line of the boot compartment. A donut shaped LPG tank sits where the full-size spare tyre normally goes. You could simply remove the spare tyre to have a normal sized boot again.

Well, that's the end of the story with the LPG Falcon. It really is nothing special when it comes to driving the car, along with the safety credentials. Priced at $50,490 ($2000 extra for LPG conversion), it's a lot to be paying for a car that really lacks in comparison to its direct competition.
Where Ford could really excel with LPG technology, they have dropped the ball and fallen way behind. A direct injection dedicated LPG system, along with more power and less fuel consumption would be a good start.

Midway through writing this review a press release from Ford hit our desks, advising us that LPG powered Falcon sedans would now be equipped with Dynamic Stability Control (DSC), in line with the rest of the FG Falcon sedan range. So keep in mind that at time of writing, this feature wasn't fitted and wasn't available on the car we tested.


CarAdvice Overall Rating:
How does it Drive:
How does it Look:
How does it Go: