The Mazda CX-7 has been a huge success for the Japanese manufacturer, and now its bigger brother, the seven-seater Mazda CX-9 is on the way. Here to replace the discontinued Mazda MPV minivan, the CX-9 should do well riding on Mazda's current reputation of reliability and performance.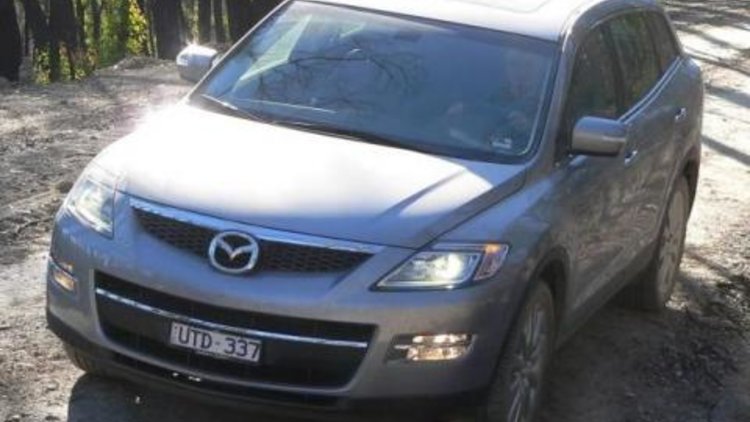 Mazda Australia recently tested a prototype right-hand-drive engineering mule under Australian conditions and although the results have not been made public, Mazda was happy with the results (admittedly, they would have said that anyway!).
Australia will be the first market to receive the Right-Hand Drive CX-9 - Although Japan has the Minivan, the Japanese do not get the same car - yet. Infact the CX-9 had been designed initially (based on a stretched Mazda 6 platform) for Left Hand Drive markets and hence the conversion to RHD has taken some time.
Mazda plans to sell the CX-9 in two variants, prices from $55,000 and $60,000. Having to convert to RHD meant a few modifications, such as "flipping" the centre seat 60/40 split and middle row seatbelt mounting point had to be made.
The modifications have ensured the CX-9's praised interior works just as well for the Australian market as it does in North America.
"The CX-9 is shaping up to be a strong entrant in the seven seat market, with our market research and the recent evaluation drive confirming that CX-9 has what it takes cabin space for seven adults, style and class leading dynamics - to make an impact in this family-friendly market segment. Mazda Australia's marketing manager, Martin Benders said
The two variants are still under review and Mazda Australia is yet to release a full list of specifications. However, we do have some info, the engine will be sourced from Ford - a 3.5 Ford "Cyclone" V6, called the "MZI" in Mazda guise, the 186 kilowatt CX-9 engine will be available with:
a choice of 18 or 20-inch alloy wheels,
dual zone climate control air conditioning,
cruise control,
power windows and mirrors,
six airbags
Dynamic Stability Control (DSC)
Roll Stability Control (RSC).