Update: Nissan Dualis Review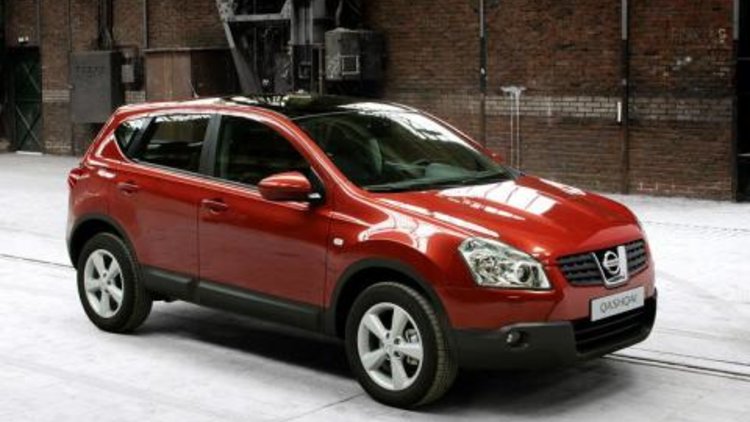 Six months ago we covered a new Nissan called Qashqai. Whilst the name was a little to pronounce, the car it self piqued our interest. Back then we no idea if the car would make it to Australia. Then we heard, it was going to come in 2008. But Nissan today revealed the car will make it to Australia towards the end of the year.
However there is one small change, Nissan not being the best with their naming conventions (Tiida anyone?) have decide to scrap the Qashqai (Cash-Kay) name for Australia and instead call the new compact crossover the - Nissan Dualis (same naming convention as Japan).
Dualis? Its hard to say if Dualis will work better than Qashqai, but what ever happened to good names? Ford named their SUV Territory, Subaru went with Tribeca (Tri - b - ca) and Mazda (which arguably have the best SUV) went with CX-7.
Nissan are competing with the Toyota RAV4 and the Honda CRV for market share, but why would Nissan Australia decide on Dualis is beyond us - perhaps it was easier for the Nissan factory in charge of production (UK) to ship the same cars going to Japan to Australia.
The Dualis will offer a 2.0-litre engine driven through either a 6-speed manual or Nissan's Xtronic CVT automatic with M-Mode. It will be the only car in its class driven via a CVT transmission.
The Dualis also has the capability to switch from 2WD to AWD on the fly. But the best news for Nissan so far is the Dualis' safety rating.
The car recently received the maximum five-star rating for adult occupant protection from the European New Car Assessment Programme (Euro NCAP), being the highest ever recorded score for any vehicle!
The Dualis managed 36.83 points out of a maximum 37 points. The results showed the Dualis achieving a near perfect score in Euro NCAP's strict front and side impact tests
In the time where MGs are made in china, the Nissan Dualis is not Japanese! Nissan is producing the Dualis at it's Sunderland plant in the UK!
Expect the car in Australia showrooms around November 2007.
2008 Nissan Dualis - Qashqai