Images and details of the BMW M5 30th Anniversary limited edition have appeared online in the scanned pages of a leaked dealer brochure.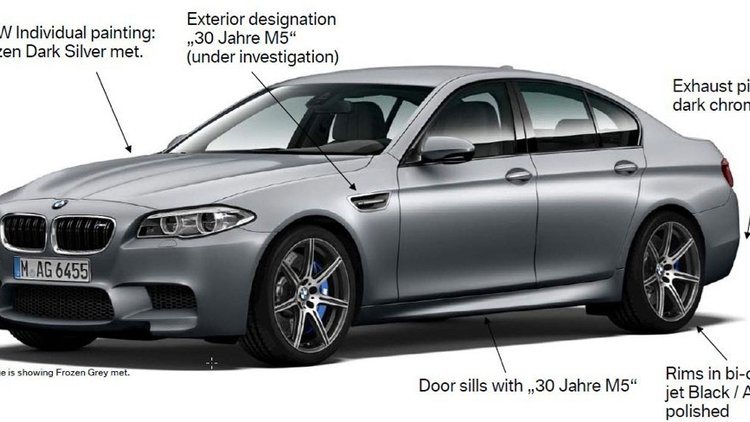 Uploaded to enthusiast website Bimmerpost, the brochure confirms BMW will produce just 300 special edition 30th Anniversary M5 super sedans, which will be more powerful than the regular car and feature unique styling details.
th
th
th
th
Production of the special edition M5 is set to run from July to November.
th
"Because Australia is such a performance oriented market, we have made sure we have secured some of these vehicles," Fletcher said.
"While the number is quite small … that is certainly more than our fair share on a market percentage basis. We are very excited about being able to offer this awesome vehicle on the Australian market."
th